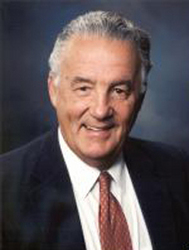 Credit unions are owned and governed by the people they lend to
(Vocus) July 16, 2008
As world markets brace for the possible collapse of dozens of American banks during the next year, global financial leaders meeting at the World Council of Credit Unions (WOCCU) conference in Hong Kong discussed ways that, by better emulating transparent practices and accountability of credit unions to the members they serve, banks may be better able to head off collapse. Regional banks including Washington Mutual Inc. and National City Corp. are at risk of failure, the New York Times reported July 14, 2008.
Paul Sarbanes, former U.S. senator and sponsor of the Sarbanes Oxley Act of 2002, told conference-goers that adopting greater transparency and accountability voluntarily, following the lead of credit unions, is better than increased regulation. He also encouraged regulators to use existing laws more effectively.
"Credit unions are the ultimate self-help tool and an important response to America's challenges," said Sarbanes. "Other businesses can learn from their transparency and accountability and how it has helped them to weather the subprime lending challenges to the financial system in the United States."
Sarbanes is credited by many as having predicted the subprime fallout from risky consumer-lending practices. His suggestion to use existing regulation and follow the best practices of credit unions in the areas of transparency and accountability was new.
"I have been on record for some time with regulators to deploy tools like the Home Owners Equity Protection Act to rein in some of these practices," he told reporters at the WOCCU conference in Hong Kong. Addressing 1,300 attendees from 48 countries, Sarbanes asked when it had become standard mortgage practice to offer people loans without looking into whether they could pay them back.
How can the transparent practices of credit unions benefit banks?
"Credit unions are owned and governed by the people they lend to," explained Pete Crear, WOCCU's president and chief executive officer. "This is why credit unions didn't put their institutions or consumers at risk by offering loans borrowers couldn't afford."
As Wall Street analysts pose crucial questions about how many banks might falter, credit union leaders in Hong Kong offered insight into their own institutions' stability and ability to offer consumer loans while other lenders are reeling.
"Banks can regain the trust of consumers and analysts by acting with the same level of openness that they expect from the borrowers," said Crear. "Many credit union members around the world rely on banks as well as credit unions. We want to see consumers weather this storm."
About the World Council of Credit Unions (WOCCU):
The World Council of Credit Unions is the leading international trade association and development agency for credit unions worldwide. Operating under its vision of "quality credit unions for everyone," WOCCU promotes the sustainable development of credit unions to empower people around the world to grow through access to high quality, affordable financial services. WOCCU is funded by government agency and foundation grants, member dues and annual gifts from WOCCU supporters. WOCCU and its subsidiaries are headquartered in Madison, Wis., in the United States with a permanent office in Washington, D.C., and program offices worldwide. Learn more at http://www.woccu.org.
For breaking news updates & requests for interview scheduling:
Jamie Chase (253) 732-4369 or jchase @ jayray.com
Mike Muckian (608) 395-2080 or mmuckian @ woccu.org
# # #