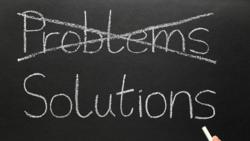 Wohl Associates is a small business with a global mindset--our command of the used processing and packaging machinery industry allows us to attend to customers in local, national and international markets.
Bohemia, New York (PRWEB) October 24, 2012
Wohl Associates announces the availability of a Used Stainless Steel 1000-Gallon Double Motion Jacketed Kettle/Tank, 316. The double-motion mixing kettle, model 1000U9MS, is jacketed for 100 PSI at 338 degrees Fahrenheit. It features a double-motion scrape surface agitator driven by a 15 horsepower 3/60/230-460 volt gear motor.
With an inside diameter of approximately 72 inches and approximately 3 inch diameter center bottom outlet with a hand-operated valve, the kettle is set on stainless steel legs for maximum portability, as well as a stainless steel hinged lid with a rectangular viewing port. Lee kettles are made of ultra-high quality and a durable mechanical finish, and Wohl Associates has thoroughly inspected the machine to be in perfect working condition. As such, Wohl is able to offer a quality product at a used price.
By acquiring machinery for a variety of industries, Wohl Associates makes it a priority to secure a diverse range of high-quality machines that will meet the needs of food processors and packagers, the alcohol and beverage industries, and the needs of chemical manufacturing, cosmetic manufacturing, and pharmaceutical manufacturing. Our most popular and valuable machines include stainless steel mixing kettles, tanks, used cappers, wrappers, labelers, and fillers that can fill liquids and powders in tubes, bottles, and cups.
From humble beginnings in Long Island, New York, Wohl Associates has grown a far-reaching customer base from local businesses in the New York Metropolitan area, to larger manufacturers across the United States, and numerous customers overseas who trust our exceptional expertise in pre-owned equipment. Wohl Associates is a small business with a global mindset—our command of the industry and our ever-growing inventory are ready to attend to customers in local, national, and international markets.
Located in Bohemia, New York, Wohl Associates remains committed to offering the highest customer service in the pre-owned processing and packing machinery industry. The expertise of the Wohl Associates staff, spanning over 40 years, has made the company a leader in servicing businesses through buying and selling pre-owned individual machines, complete lines, or even a complete facility in order to obtain the most desired equipment.
Wohl Associates welcomes communication with its customers through a variety of social media outlets. Please visit the official Wohl Associates blog for the latest product updates and insights into the used processing and packaging equipment industry. Head on over to Wohl Associates Facebook, Twitter, Google Plus and LinkedIn, and to watch our newest machines in action, head over to the Wohl Associates YouTube channel.