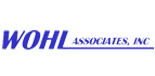 Wohl Associates also specializes in appraising processing and packaging equipment for the food, pharmaceutical, cosmetic as well as other related industries.
Bohemia, NY (PRWEB) July 06, 2012
Wohl Associates, a family owned and operated business for over 40 years, has purchased a used 60 gallon Cleveland range gas fired twin action kettle to its collection of inventory. This kettle has both tilt discharge and approximately 3 inch diameter center bottom discharge. This 60 Gallon Cleveland Range Gas Fired Twin Action Kettle is equipped with twin action agitation which consists of a side scraper agitator and off center bar style agitator. Wohl is a leading dealer in of pre-owned surplus machinery for all industries. They purchase individual machines or even complete lines of used equipment and sell them to other businesses at below market prices.
The renowned dealer of used machinery has earned a reputation as a trusted dealer, offering quality equipment, exceptional customer service and invaluable knowledge of pre-owned processing and packaging machines. Wohl Associates purchases available surplus machinery for most industries but specialize in the food, pharmaceutical, cosmetic and chemical industries. They constantly invest in buying new inventory to ensure the largest selection of used equipment for their buyers. With more than 40 years of service they are a proven leader in the marketplace. Surplus machinery from local businesses and factories are inspected and renovated when needed. They are then uploaded to the websites and offered to the public. Some of the most popular categories of equipment are: agitators, bakery equipment, mixers and ovens to name a few.
Wohl Associates also specializes in appraising processing and packaging equipment for the food, pharmaceutical, cosmetic as well as other related industries. Whether an appraisal is needed for insurance reasons, buyouts, sale of the business, lending or financing, Wohl Associates can assist with a qualified appraisal to fit any need. A spokesperson stated, "Wohl can handle appraisals for both small and large facilities and can structure the appraisal either on an itemized equipment basis or as a general lump sum, depending on the client's needs."
Wohl Associates is a family owned and operated business for over 40 years. Wohl Associates has earned a reputation as a trusted leader in the dealer market, offering quality equipment, expert customer service and invaluable knowledge. They take pride in maintaining long-standing relationships with their customers and reach out on a regular basis to try to acquire new equipment whenever possible. To view their wide selection of used inventory, visit them at http://www.wohlassociates.com/