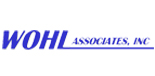 Wohl Associates has earned the reputation as a trusted dealer offering quality equipment, exceptional customer service and invaluable knowledge in the pre-owned processing and packaging industry
Bohemia, NY (PRWEB) November 28, 2012
Wohl Associates, a leader in the used processing and packaging machinery industry, is now selling a used KAPS-ALL GA6 six spindle screw capper/snap capper on their website. The spindle screw capper is set to approximately cap 200 containers per minute, depending on cap and container size. Wohl is a leading dealer of pre-owned surplus machinery for all industries. They purchase individual machines or even complete lines of used equipment and sell them to other businesses at market prices.
This used capper is equipped with two-tier gripper belts, stainless steel cabinetry and a side mounted cap elevator for feeding the rotary bowl. On casters for portability, the machine has a front mounted control panel for variable speeds and other functions. The machine can be supplied with an additional conveyor belt if needed.
Wohl Associates has earned the reputation as a trusted dealer offering quality equipment, exceptional customer service and invaluable knowledge in the pre-owned processing and packaging industry. With inventory on their website updated on a daily basis, customers can sell or buy their used equipment from the comfort of their own office.
Wohl Associates also specializes in appraising packaging and processing equipment for the food, pharmaceutical, and cosmetic industries. Whether an appraisal is needed for insurance reasons, buyouts, loans, or for mergers or acquisitions, Wohl can assist with a qualified appraisal to fit any need. With more than 40 years of service, they are a proven leader in this marketplace.
Wohl Associates has been a family-owned and operated business for over 40 years. Wohl Associates has earned a reputation as trusted leader offering quality equipment, expert customer service and invaluable knowledge in the pre-owned packaging and processing machinery industries. They take pride in maintaining long-standing relationships with customers. They also recognize the need to treat each customer on an individual basis and customers are provided the highest level of service. To view their inventory and learn more, visit them at http://www.wohlassociates.com/