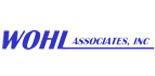 Their inventory is constantly updated to ensure the largest selection of used packaging and processing equipment for the cosmetic, chemical, food or pharmaceutical industries
(PRWEB) November 29, 2012
Wohl Associates now offers a used DOBOY B500 continuous band sealer for sale. Wohl Associates is a leading dealer in the used packaging and processing machinery industry. The DOBOY B500 continuous band sealer has a front-mounted control panel that includes variable speed controls for both the sealer and the conveying section. The unit is on casters for portability and has an approximately 96 IN long conveyor with an approximately 10IN wide belt.
Wohl Associates is a trusted leader offering quality equipment, exceptional customer service and invaluable knowledge in the pre-owned processing and packaging industry. Unlike many other dealers, Wohl Associates also purchases available surplus machinery. They may purchase an individual machine from a business or even a complete line or even a complete facility, including real estate. Wohl is unique in the industry as they also trade used equipment with customers when circumstances present themselves.
In addition to buying and selling used machinery, Wohl Associates also specializes in appraising used equipment. Whether an appraisal is needed for a buyout, a bank loan, insurance reasons or other financial transaction, Wohl can assist with a qualified appraisal for the client.
Their inventory is constantly updated to ensure the largest selection of used packaging and processing equipment for the cosmetic, chemical, food or pharmaceutical industries. With more than 40 years of service they are a proven dealer in the pre-owned machinery space.
Wohl Associates has been a family-owned and operated business for over 40 years. Wohl Associates has earned a reputation as a trusted leader offering quality equipment, expert customer service and invaluable knowledge in the pre-owned packaging and processing machinery industries. They carry many different types of packaging equipment, bakery equipment, boilers, cartoners, cappers, mixers, kettles, labelers, fryers and other used machinery. To view their inventory and learn more, visit them at http://www.wohlassociates.com/