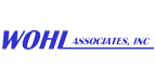 Wohl Associates has earned the reputation as a trusted dealer offering quality equipment, exceptional customer service and invaluable knowledge in the pre-owned processing and packaging industry
Bohemia, NY (PRWEB) December 05, 2012
Wohl Associates, a leading dealer in the used packaging, processing and machinery industry, is now offering a used Axon EZ-130 sleeving system with twin shrink tunnels for sale. The used machinery is rated for up to 150 containers per minute.
The used Axon EZ-130 sleeving system is mounted on a stainless steel portable base with casters. The system is equipped with an EZ-130 sleever as well as two Axon EZ-48 SR4 shrink tunnels. The conveyor is approximately 15 FT. in length and is equipped with an approximately 6" wide stainless steel tabletop chain. The conveyor has its own drive motor and has a timing shield for synchronization of the containers.
As a leader in the used machinery industry, Wohl Associates makes sure to stock the largest selection of equipment for the food, pharmaceutical, cosmetic, plastic equipment and other related industries. Wohl stocks all popular types of used agitators and mixers, all tested to be in perfect working condition.
Wohl Associates has earned the reputation as a trusted dealer offering quality equipment, exceptional customer service and invaluable knowledge in the pre-owned processing and packaging industry. Unlike many other dealers, Wohl Associates also purchases available surplus machinery. They will also trade machines with their customers if there is a good match between what is in stock and what the customer has to sell. This sets them apart from their competition.
Another service that makes Wohl Associates unique is the fact that they appraise packaging and processing equipment for their customers. Depending on the client's requirements, Wohl can prepare appraisals for both small and large facilities.
Whether an appraisal is needed for insurance reasons, buyouts, loans, or for mergers or acquisitions, Wohl can provide an appraisal to match what the client needs. With more than 40 years of service, they are a proven leader in this marketplace.
Wohl Associates has been a family-owned and operated business for over 40 years. Wohl Associates has earned a reputation as trusted leader offering quality equipment, expert customer service and invaluable knowledge in the pre-owned packaging and processing machinery industries. They take pride in maintaining long-standing relationships with customers and recognize the need to treat each customer on an individual basis so they receive the highest level of service. To view their inventory and learn more, visit them at http://www.wohlassociates.com