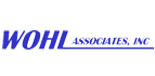 Setting Wohl Associates apart from their competition, they also specialize in providing appraisals for their clients
Bohemia, NY (PRWEB) December 22, 2012
Wohl Associates, a leading pre-owned equipment dealer, announces newly arrived used fillers-form-fill-seal equipment for sale on their website. The form fill and seal machines are all-in-one fillers which create/form the pouch, fill, and seal product into paper, foil or plastic packaging. The automatic bagging machine and pouch machine are prominent varieties of form fill seal machine and come in horizontal and vertical layouts.
The inventory available at Wohl Associates includes used form fill seal machines and used bag closing machines from brands such as the Bartelt, Hayssen, Volpak,Bosch, Circle, Mainer and others. Wohl Associates also offers a wide array of other used inventory like bakery equipment, cappers, fillers-liquid, freezers, mills and wrappers to name a few.
As a leader in the used machinery industry, Wohl makes sure to stock the largest selection of equipment for the food, pharmaceutical, cosmetic and chemical industries. Wohl Associates is also interested in purchasing available surplus machinery for any industries that it serves. If a company wants to do a trade, Wohl can also arrange those swaps as well.
Wohl Associates has earned the reputation as a trusted used machinery dealer, offering quality equipment, exceptional customer service and has invaluable knowledge in the pre-owned processing and packaging industry. Wohl sells used processing equipment to customers at affordable prices and their shipping costs are in line with standard shipping costs. The experts at Wohl constantly inspect the used equipment to make sure that it is in perfect working condition before putting the item for sale on their site.
Setting Wohl Associates apart from their competition, they also specialize in providing appraisals for their clients. The family owned business can provide qualified appraisals to clients for buyouts, insurance reasons, loans or other financial requirements. Depending on the client's needs, Wohl can structure the appraisal either on itemized basis or as a general lump sum.
About the Company
Wohl Associates has been a family-owned and operated business for over 40 years. Wohl Associates has earned a reputation as a trusted leader offering quality equipment, expert customer service and invaluable knowledge in the pre-owned packaging and processing machinery industries. They take pride in maintaining long-standing relationships with customers. They recognize the need to treat each customer on an individual basis and customers are provided the highest level of service. To view their inventory and learn more visit them at http://www.wohlassociates.com/