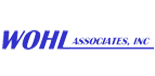 Bohemia, NY (PRWEB) August 03, 2012
Wohl Associates, a leading used processing and packaging machinery dealer, has announced the availability of a used 80 gallon groen twin jacketed mix kettle for sale on their website. The kettle is jacketed for 45 PSI at 300 degrees F and is approximately 34 IN. in diameter and 29 IN. deep. The kettle consists of twin action agitation and has a side scrapper agitator as well as an off-center counter current bar type agitator. The twin jacketed mix kettle has both a tilt out discharge as well as an approximately 2 IN. diameter bottom discharge and has stainless steel legs.
Unlike many other dealers, Wohl Associates also purchases available surplus machinery. They constantly invest in expanding their inventory to provide their loyal customers the largest selection of used machinery for the pharmaceutical, food, cosmetic and chemical industries. They purchase only the highest quality equipment and verify the integrity of the machines and all parts before placing each item on sale on their website.
Wohl's primary line of business is buying and selling pre-owned packaging and processing equipment for the pharmaceutical, food, cosmetic and other manufacturing industries. They also provide their clients appraisals for used machinery that they currently own. Whether a company needs an appraisal for insurance reasons, partnership formation, or for any other reason, Wohl can assist with a qualified appraisal to assess the value of the equipment.
They specialize in doing appraisals for both small and large facilities and can structure the appraisal either on an piece by piece basis or as a set of machines or even the value of an entire factory.
Wohl Associates is a family owned and operated business that has been serving the used machinery industry for over 40 years. Some popular industries served by Wohl Associates are the ethnic food industry, chemical manufacturing, and the oil and fat industries to name a few. They take pride in maintaining a high customer satisfaction rating due their top rated customer service team. To learn more about Wohl Associates and review their inventory and market prices, visit them at http://www.wohlassociates.com/.