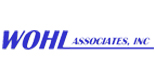 Along with being a used equipment dealer, Wohl Associates can provide appraisals for machinery.
Bohemia, NY (PRWEB) September 15, 2012
Wohl Associates has recently acquired a used Cherry Burrell Model 21A-4 Four Piston Automatic Filling Machine, S/N 19. This filler is equipped with four stainless steel one-gallon size pistons each measuring approx. 6-1/2 in diameter X 12 in long. With a variable speed drive, this used Cherry Burrell Model 21A-4 Four Piston Automatic Filing Machine has a top mounted stainless steel product hopper and was last used for filling mayonnaise. It is equipped with 'bottom up fill' and speeds can be up to 80 per minute, depending on the container size and product viscosity.
Wohl Associates is a leading supplier of used equipment with products that span categories including pumps, valves and other equipment. They constantly invest in their inventory and have the largest selection of used equipment for the food, pharmaceutical, cosmetic and chemical industries. They are a proven leader in this market place and new inventory arrives daily. The wide range of categories they deal with are cappers, blowers-fans, coders, ovens, presses, dust collectors, sterilizers, reactors, soap equipment and much more.
Along with being a used equipment dealer,Wohl Associates can provide appraisals for machinery. They provide the customer with quality reports whether it is to appraise one piece of equipment or an entire plant of machines. They can handle appraisals for both small and large facilities and can structure the appraisal either on an itemized equipment basis or as a general lump sum, depending on the client's needs. Customers can get an appraisal for partnership formation or dissolution, insurance, lending or financing reasons or for mergers and acquisitions assessments. They are also interested in purchasing available surplus machinery for any of the industries that they serve. 
Wohl Associates has over 40 years of experience in the pre-owned processing and packaging machinery industries. They have earned a reputation as a trusted leader offering quality equipment, exceptional customer service and invaluable knowledge. They pride themselves in maintaining long-standing relationships with the customers and provide their services with honesty and fair pricing. To learn more about their inventory in stock, visit them at http://www.wohlassociates.com.