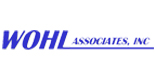 They are also interested in purchasing available surplus machinery for any of the industries that they serve
Bohemia, NY (PRWEB) July 31, 2012
Wohl Associates has recently acquired a used Chester Jensen 400 Gallon Stainless Steel Jacketed Agitated Cooker/Cooler Model 70N40. This unit comes with a stainless steel lid and has a scraped surface agitator and secondary turbine mixer, with each one independently driven by its own motor. This Cooler/Cooker has a jacket that is rated at 100 PSI, with a National Board # 9925. On its legs the unit has an approximately 3 In. diameter tri-clamp bottom discharge.
Agitated cookers manufactured by Chester Jensen are some of the best quality stainless steel cookers in the commercial space. Wohl Associates carries steel jacketed agitated cookers in their used equipment inventory to service the food industry. They are constantly investing on their inventory in order to provide a wide selection of pre-owned cookers with new ones arrive on a daily basis. Operational specifications of this used Chester Jensen 400 Gallon Stainless Steel Jacketed Agitated Cooker/Cooler Model 70N40 are available on Wohl Associate's website or their customer service team can be called to answer any questions about the product and it's operational use.
As a trusted leader in the used machinery dealer industry, Wohl Associates offer quality pre-owned processing and packaging machinery along with exceptional customer service. They are one of the few companies that specialize in appraising processing and packaging equipment for the food, pharmaceutical, cosmetic as well as all other related industries. They are also interested in purchasing available surplus machinery for any of the industries that they serve. They can purchase as little as one machine all the way to a complete line or even a complete facility, including real estate.
Wohl Associates is a family owned and operated business and pride themselves in maintaining long-standing relationships with their customers. They have 40 years of experience in the pre-owned processing and packaging machinery industries and are renowned for offering quality equipment, exceptional customer service and have vast knowledge in this field. Wohl Associates can assist with a qualified appraisal to fit any need, whether it is for insurance reasons, partnership formation or dissolution, lending or financing reasons or for mergers and acquisitions. To view their inventory or to request an appraisal, visit them at http://www.wohlassociates.com.