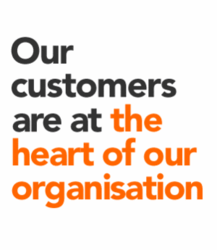 Apart from buying and selling used machinery, the company also specializes in providing equipment appraisals for their clients
Bohemia, NY (PRWEB) December 27, 2012
Wohl Associates, a leading dealer in the used machinery, processing and packaging industry, announces a used Gemco 8QT stainless steel cone tumbling blender for sale on their website. The used Gemco slant cone tumbling blender is mounted on portable stainless steel cabinetry with casters and has a plexiglass enclosure. The tumbling blender has electrical specifications for single phase 60 cycle and 120 volt blenders are currently set for 23.2 RPM with digital timers and have explosion-proof starter boxes.
In addition to Gemco tumblers and blenders, Wohl also carries top brands including Vanguard and Patterson Kelley. The mixers range in sizes from small units of 1 cubit ft. up to large 250 cubit ft. twin shell blenders from Gemco.
Wohl Associates constantly invests in its inventory to ensure the largest selection of pre-owned equipment for the food, pharmaceutical, cosmetic and chemical industries. With more than 40 years of service the company is a proven leader in the industry.
Wohl has earned the reputation as a trusted leader because they offer quality equipment, exceptional customer service and has invaluable knowledge in the pre-owned processing and packaging industry. Wohl can locate a machine for a client even if they don't currently have one in inventory. If clients want to trade machines, Wohl accommodates them as well, making them one of the most flexible dealers in the business.
Apart from buying and selling used machinery, the company also specializes in providing equipment appraisals for their clients. Whether someone is looking to appraise one piece of equipment or an entire plant of machines, Wohl Associates can provide them with accurate quality reports. These appraisals can be used for financial capital raising scenarios, buyouts, or insurance purposes.
About the Company
Wohl Associates has been a family-owned and operated business for over 40 years. They have earned a reputation as a trusted leader offering quality equipment, expert customer service and invaluable knowledge in the pre-owned packaging and processing machinery industry. They take pride in maintaining long-standing relationships with customers and recognize the need to treat each customer individually to provide the highest level of service. To view their inventory and learn more, visit them at http://www.wohlassociates.com/