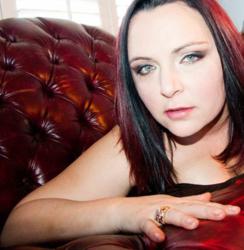 As an Anthropology Major, I'll use my education & artistic skills together to try to impact our world for the better. Isn't that the quest of a true artists, to bring about aesthetics in the world around them...what about the aesthetics of humanity?
Austin, TX (PRWEB) February 03, 2012
Producer Robin Blesch Owner of WPFG Studios, creator of the Wolfpack Film Group, and CEO of WPMG Music LLC officially launches the Wolfpack Music Group, a newly constructed international music production collective with industry professionals participating in multiple cities, states, and at-least 6 different countries currently, and growing. This music project will see independent artists working together on a virtual production system conceptualized by @Producer_Robin, using an online toolbox to help create, market, and distribute music and more.
The project is designed to produce socially conscious music: Rap, Hip Hop, R&B, Electronic, Pop, and Fusion to start. For this project, WPMG Music is offering selected independent or signed artists non-exclusive production contracts, while allowing artists to self distribute and collect residuals for work done with the Wolfpack Music Group. With social neutrality or social positivity at the heart of this University of Texas' Anthropology Major's new endeavor, there's more than just "Fly music" in store for the world from this original music project. People everywhere are encouraged to watch the development of this project as it evolves and grows.
After much planning, testing, and redrafting ideas Ms.Blesch was successful in landing a small investment deal to produce her proposed music project in mid 2011, and has been working behind the scenes for the last 6 months putting things together. During this time, her initial group of artists acted as test subjects on the production platform as she continued working on other aspects. She admits to spending a year in development and planning for the construction of this new music group/project. She also admits to having reviewed more than a thousand artists during the 8 month selection process, which is not yet totally complete. The group is still accepting submissions, reviewing artists etc, but the focus is now shifting from team building to production. She has already signed production contracts with a variety of artists of different sounds and styles, male and female (from different backgrounds) all having a common desire, to use their artistic skills to positively impact the world around them.
Artists who wish to submit for review, for the next round of invites for participation, may submit here "All official submissions are being received through an online A&R Resource for artists, and industry professionals. Artists who try to submit for the project by other means will eventually be reviewed, but it will take a lot more time to be reviewed if not submitted officially through this channel, primarily due to time constraints," said Ms. Blesch.
WPMG Music is not yet releasing all the information on exactly how many artists have already signed production contracts, just that "It is more than a few, but still in the double digits." WPMG is also not releasing a list of who these artists are, or exactly where all the artists are from yet. However, the project does currently include artists from The United States, Canada, Italy, Germany, The UK, and Switzerland, but has a goal to include artists from more than 20 countries by the end of 2012. The artists selected to begin the group represent a great deal of variety, ranging from Ivy league educated rappers on the east coast (who overcame being raised "in the hood" by education and hard work), to many other owners of studios and media companies: singers, producers, writers, and other male and female rappers. The group will use social responsibility in the content it creates together as a group, while leaving artists free to do and say whatever they like in their solo work. The group will also put a good focus on giving back to the community as they create and push their music internationally, and hopefully soon globally.
They are from all walks of life with different religions, and different financial or social standings. The Wolfpack Music Group has independent artists working together toward a common goal: create new art together trying to positively impact the globe, and make some money in the process.
A few Wolfpack artists shared some thoughts on the project: "It's one of the most independent friendly projects I've seen that's also designed for growth into a full corporate structure," said one manager. "Meeting and working with Robin has been eye opening experience for me, and I am now on a path I never dreamed of with my music." said another production manager. "Though just in the beginning stages, I think that this project has the potential to change how music is made!" said a female vocalist. "I've met some incredible 'like minded' musicians through this project, and It's exciting to be working on something so positive and cutting edge; It's a new way of working!" said an Italian writer. "It's an enjoyable music group to be in with other great artists, I'm proud to be WPFG" said an Htown Rapper. "This project gives a the opportunity to work with talented people around the world, and work efficiently," said a producer from the UK. "Producers can draw on singers/rappers and singers/rappers can draw on producers. We're a big team and soon we gonna be a big music family," said a producer from Germany. "Anyone can be a Rapper and talk about the first thing that comes to mind, but let's see who can be a real EmCee and have their words truly mean something." said an Ivy league educated rapper. "This music group can work with artists from any other clique, group, brand or label as long as no conflict of interest is present between the entities involved," Entertainment Attorney Kate Griffin states. Partners and sponsors have begun jumping on board with the movement, and the Wolfpack is planning a strong start in 2012 with many things in store.
"It's very exciting to see my ideas taking shape; my years as a film producer have provided me a great deal of priceless connections, experience, education, and insight into the entertainment industry that have helped the planning and execution of this project. My education and continued studies on humanity and culture help fuel my desire to see this project operate at its full potential. It will be a challenge though, because I'm not just packaging anything that anyone who it is marketed to may buy, no matter what is said. In my opinion, I personally feel doing so can be irresponsible and sometimes potentially socially destructive. If you look at trends or messages in popular entertainment art, and then look at social behavioral trends... an educated mind cannot ignore the presence of correlations between the trends and messages marketed to the masses and social behavioral pattern trends, positive, negative, or neutral. As an Anthropology Major, this music project will be one way I'll put my education and artistic skills to work, in an attempt to impact the world I live in for the better. Isn't that the quest of a true artists, to bring about aesthetics in the world around them...what about the aesthetics of humanity? Life creates art, but art affects life...I'm just looking for talented artists who can produce great commercially viable art that will create a neutral or positive effect on its audience...that is the quest I'm embarking on," said Producer Robin Blesch.
Highlights from Robin's most noticeable past production work done with WPFG Studios and the Wolfpack Film Group include the "Yeah That's What That Is" Music Video for Nook and Chalie Boy, the production of The Texas Production Incentive Celebration for the Texas Entertainment Industry in 2009 (also a food drive for the homeless) (Video from the party) and the Texas Entertainment Industry NYE2010 Bash that streamed live with New Years Nation (also a clothing drive for the homeless), The Carry Me Home Coat-drive 2009, the 'Why You Think I'm Trippin' Music Video, the feature film 'Anything for Now,' 47 global Internet commercials for Match.com, "This Feels Right" and internet commercial for Maidenform Bras, the filming of the Austin Music Awards at SXSW 2009, the PSA TV campaign with DP Lee Daniel and Save Austin Music, many large modeling workshops, including one in 'Austin's Most High Tech Home', several short films like "Flushed," and her work with the homeless among other things.
Artists who are not opposed to creating socially conscious material, or supporting the cause of social positivity through art are encouraged to submit for review, officially submit here. More information will be releases as the progress of the project continues including: who the artists are, where they are located, their music and much more. Sponsors or partners who wish to support and be a part of this movement, are also encouraged to contact Ms. Blesch by email at: wolfpackalpha73(at)yahoo.com
# # #