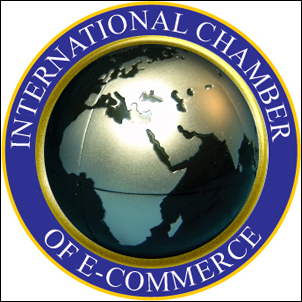 To add a business into the crowded lifestyle of today's massively multi-tasking woman, we knew we had to make the process easy, fun, fast and very affordable. Women may be experts in their field, but they just don't have the time and energy to become expert in website construction, hosting, credit card acceptance and the technical details that come along
Orlando, FL, (PRWEB) August 16, 2006 —
Conducting small business on the Internet is still too complicated. Women who want to launch a part-time career to augment their earnings, or who desire to create a full time business from the Web face an immense learning curve of technology and services that stop many cold. The Internet is a prime opportunity for women to create their own enterprises and it is a growing market, yet according to the Kaufman Foundation Index of Entrepreneurial Activity, women tend to substantially trail men in the creation of new businesses. A new web resource offered by Web2 Corp and its Chamber of eCommerce division may help to even things up. Devoted to supporting small and micro-sized businesses in their Internet ambitions, the Chamber is a one-stop cornucopia of resources advice and services that can help the smallest business get out there fast and on the cheap. Best of all, it has simplified the process of getting started on the Internet and membership to the Chamber at Chamber of eCommerce is free.
Founded by serial online entrepreneurs Bill Mobley and Andre Forde, the Chamber realizes that many small businesses, especially women-owned businesses just don't have the time, budget or expertise to do the web for themselves. Both contribute value that most small businesses can benefit from: Mobley created one of the first online supply chain management systems on the Internet for perishable cut flowers (talk about little room for error!); and Forde developed one of the best website builders on the market (which was purchased for $25 mil by an industry leader). The two teamed up to tackle what they saw as a glaring gap in services for small businesses with their wives, mothers, sisters and friends providing a substantial guiding hand. The result is the Chamber. "Our goal is to arm the vast numbers of non-technical business owners with information and ecommerce infrastructure that lets them stay focused on their business, not on learning arcane details of the web," Says Mobley. "We see the time constraints that face women," says Forde. "To add a business into the crowded lifestyle of today's massively multi-tasking woman, we knew we had to make the process easy, fun, fast and very affordable. Women may be experts in their field, but they just don't have the time and energy to become expert in website construction, hosting, credit card acceptance and the technical details that come along," he adds.
"The array of terms that face any small operator in launching a web version of their business is a huge barrier to entry," says Mobley. "PHP, SQL, SSL, HTML, AJAX, SWF, Linux, ASP, MySQL… and much more must be waded through for a do-it-yourself webmaster to create a site. Most give up in short order. We eliminate that today." Forde proudly points to the professionally designed site builder and promotional tools that the Chamber delivers. In his view, the Chamber offers the next evolutionary step for small businesses that are relegated to eBay. "We hear from many auction users, primarily women, who are looking to move to ownership of their own site." Forde intends to be one of the best options for them to do so.
Traditional ecommerce solutions have been ala carte in nature. A firm might offer a website builder, but it is up to the business owner to find and integrate a shopping cart script and then secure a merchant account to be able to accept credit cards. All of these pieces have to be assembled into a working whole. The Chamber recognized the difficulty of that effort and the frustration of users. This was the genesis of the Chamber of eCommerce. "We looked around and saw that traditional Chambers of Commerce in general were not addressing the needs of Internet businesses. That is what prompted our adoption of the Chamber brand," says Mobley. "We are all about making it easier and less expensive for enterprising people to realize their dreams."
The Chamber offers website packages that begin as low as $0.99 per month for a basic site, $9.95 per month for professional marketing sites, and $19.95 per month for webstore packages that include everything needed for conducting transactions online. Package Summaries Says Mobley, "We have priced our products to be competitive, particularly our webstore product which is significantly less expensive than the leading competitors who offer the old incomplete ala carte models of service." Asked how he can do that and remain profitable, Forde replied, "By making the products easier at a much lower price, our costs of customer acquisition and customer service are lower. We expect our price-to-value relationship to drive significant volume."
ABOUT WEB2 Corp.
Web2 Corp (OTC BB: WBTO) Web2 Corporation is an Internet technology company focused on improving the ways people and businesses utilize the power of the Internet. The firm specializes in rapid adaptation of technologies to address new markets of users by reducing the level of technical skills required, simplifying useful products, and lowering prices. Web2 Corp is a development-stage company with a slate of projects that are expected to launch in the near term. See Web2Corp for more information.
Certain statements in this news release may contain forward-looking information within the meaning of Rule 175 under the Securities Act of 1933 and Rule 3b-6 under the Securities Exchange Act of 1934 and are subject to the safe harbor created by those rules. All statements, other than statements of fact included in this release, including without limitation statements regarding potential future plans and objectives of the Corporation, are forward-looking statements that involve risks and uncertainties. There can be no assurance that such statements will prove to be accurate and actual results and future events could differ materially from those anticipated in such statements. Gross turnover could be substantially less in the future due to changes in the law, general economic conditions, or unexpected failure of equipment servicing the accounts. In addition, technical complications which may arise could prevent the prompt implementation of the plans outlined above. Additional Safe Harbor Act Disclaimer Notice is available on the web site at Web2Corp