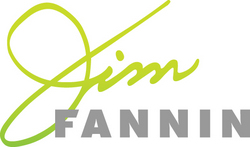 Chicago, IL (PRWEB) February 1, 2008
"Change your life coach" and author Jim Fannin will be presenting a women's only empowerment seminar at the Marriott Resort in Lincolnshire, Illinois on February 21st, 2008.
This all-day seminar will reveal methods and techniques used by the world's elite athletes and business people to achieve goals while maintaining a balance between their personal and professional lives. Jim Fannin will provide concrete tools to the attendees for the following:

Synchronizing your Family
Connecting with your Children
Escalating your Career
Controlling your Finances
Eliminating Worry, Anxiety and Negative Stress
Taking Control of your Body
Optimizing your Intuition
Registration for the event is 7:30AM - 8:30AM (continental breakfast will be provided)
The event is 8:30AM - 4:30PM (lunch provided).
The seminar will close with a Q & A session followed by a book signing at 4:30PM.
The cost of the seminar is $149.00 per person if purchased prior to January 31st, 2008. After that the price is $195.00 per person. A Buy Three - Get The Fourth Ticket For $1 is available..
To register, or for more information visit http://www.jimfannin.com or call 630-321-2020
About Jim Fannin
More than just a "life" coach, Jim Fannin is a "change your life" coach. His thought management system EMPOWERS people to SWIFTLY become the best they can be without inconvenience. Period.
Jim Fannin is the creator of the S.C.O.R.E. System - a thought management system used by hundreds of professional athletes and business people world wide to perform at a peak level while balancing their personal and professional lives.
Jim's clients list is a who's who list of athletes and companies that include 24 MLB All-Stars (Alex Rodriguez and Carlos Delgado to name a few), Grant Hill (NBA All-Star), Dan O'Brien (Olympic Gold '96), Peter Nowak (US Olympic Soccer Coach), GE Healthcare, Allstate, Mercedes, Honda among many more.
###