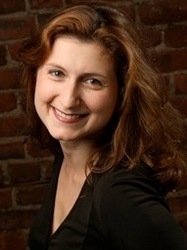 We (women) have come a long way in terms of salary equity. Now that we make it, we have to learn to manage it…
New York, New York (PRWEB) August 26, 2009
New York-based Tonka Beans (http://www.tonkabeans.com)] is changing the way women look at money matters by creating informational videos that demystify and simplify the needlessly complicated world of personal money management. Tonka Beans' entertaining segments provide insight into women's views on money issues. Through interviews and profiles, the videos expose women's money-related concerns while also educating and putting into practice sound financial planning principles.
The videos simplify money matters and make them relevant to the needs of women. They are available from the company's web site and through various Internet video web sites. Tonka Beans' web site is also a social networking platform where women can share their personal money-related stories and get advice and opinions from registered "Opinion Makers" within a safe, women-focused environment.
Zina Spezakis, CEO of Tonka Beans says that: "Statistics show that about 1 in 10 women actively invests. That critical fact combined with current social trends like high divorce rates becomes alarming when you think about how many women will retire 30 years from now…" Adds Spezakis: "More than ever, it's critical that women buy into the fact that they need to become more savvy with their money. The average woman finds investing information intimidating or uninteresting. That needs to change. Personal money-management information, like any good product, has to be relevant to its audience. It's up to us finance insiders to make that information accessible and relevant to women." Mrs. Spezakis concludes: "We (women) have come a long way in terms of salary equity. Now that we make it, we have to learn to manage it…"
Tonka Beans (http://www.tonkabeans.com) is a New York-based online creator, aggregator and distributor of investing information for women ages 23-45. The company produces free online video programs and hosts a social networking platform that simplifies personal money management matters to make investing a priority for women. For more information contact Thierry Zamora at thierry(at)tonkabeans(dot)com.
Contact:
Thierry Zamora
Tonka Beans
455 Central Park West, Suite 17A
New York, New York 10025
PHONE: 415-312-9001
FAX: 646-607-1876
EMAIL: thierry(at)tonkabeans(dot)com
WEB SITE: http://www.tonkabeans.com
# # #