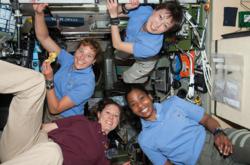 LabVIEW training and certification are a plus on any resume, and bringing affordable, quality LabVIEW training to students worldwide is Sixclear's primary goal
Austin, Texas (PRWEB) April 03, 2013
Sixclear, an Austin-based National Instruments Alliance Partner, offers its online Lucid LabVIEW Fundamentals Training free to all women where local custom restricts LabVIEW training attendance.
Sixclear hosts week-long regional LabVIEW courses in an increasing number of venues worldwide. New locations are requested and vetted through an online request form. Brian Spears, who manages Sixclear's course delivery, explains: "If enough requests for a location come in, we do our best to get a course lined up."
However, there are factors restricting some engineers abroad from learning LabVIEW in traditional training settings.
"We have people training with us from all over the world, representing many cultures and social norms," Spears explains. "We were recently contacted by women in Saudi Arabia asking for a training course specifically for them since, by local law, they are not allowed to be trained alongside men. So we decided we could help those people by offering them our online course."
Spears clarifies that Sixclear Lucid LabVIEW Fundamentals Training takes users with little to no LabVIEW knowledge and teaches the curriculum outlined in the National Instruments Certified LabVIEW Associate Developer (CLAD) Exam, as well as data acquisition, instrument control and other topics of interest to beginning LabVIEW programmers.
"We know LabVIEW training and certification are a plus on any resume, and bringing affordable, quality LabVIEW training to students worldwide is Sixclear's primary goal."
Spears encourages all women living or working in an area where they are unable to attend technical training courses alongside men to sign up on Sixclear's website in order to be contacted for the free training.