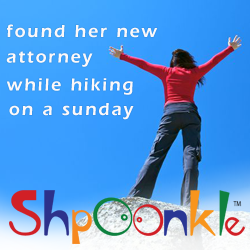 As legal consumers there is a socioeconomic disparity and hardship for women seeking legal help.
Miami, Fl (PRWEB) September 22, 2011
The economy has been tough on everyone. We hear it in the news and feel it in our wallets.
Certain segments of the population are often hit harder when money is tight.
Women are specifically underrepresented in the legal marketplace. Often at a disadvantage, in a male dominated profession, women lawyers historically make far less than their male counterpart. This is not self-promoting rhetoric but a fact of the legal climate in the United States.
In 1869, Arabella Mansfield was granted admission to practice law in Iowa, making her the first woman lawyer in the United States. A year later, Ada H. Kepley, of Illinois, graduates from the Union College of Law in Chicago. She is the first woman lawyer to graduate from a law school. Ironically, although these women could practice law they could not vote until 1920.
Men have been practicing law for thousands of years. According to a recent ABA report there are less women "rainmakers' in big law than men. Only 15 % of women attorneys argue before the Supreme Court, raising questions to the reasons why per a recent 2011 article in the ABA Journal. As legal consumers there is a socioeconomic disparity and hardship for women seeking legal help. Typically, this demographic is women who are head of household and/or single parents. Single income families can be financially devastated by unforeseen or even routine legal services.
"Shpoonkle is getting email every day from women consumers needing legal help and grateful to be finding it for free on our site." stated Shpoonkle CEO Robert Niznik. Shpoonkle is dedicated to promoting advocacy for all those needing affordable help as we strive to "balance out" some of the inequities felt by our women members. Offering free services helps break down the bias of gender and economics with our anonymous process. Shpoonkle is providing equal access to all for finding affordable justice.
Beyond this one example demographic, other groups are benefiting from Shpoonkle. Baby Boomers are feeling the financial pinch too. This population is challenged with limited incomes and diminished savings from deflated investments. Many of the aged are struggling with medical bills and have no comprehensive way to afford any legal services they may need. This group will fall into the "legal donut hole" like many consumers and have too much income to get legal aid but cannot afford the average fee of an attorney. Access to visit and interview various attorneys is also an issue for many older consumers. Shpoonkle helps to bring these types of services to the Baby Boomer in an easy way so they can control and manage their expenses on legal services.
Shpoonkle is helping women and many others to make the legal marketplace a playing field all can access and win. Watch the Balancing Act on Lifetime to find out more about Shpoonkle on September 23rd and October 19 at 7-8am (EST).
For more information, press only:
Robert G. Niznik is available for interviews, for more information please contact D. Morgan, 305-712-2822, and/or Dani(at)shpoonkle(dot)com.
For more information on Shpoonkle:
http://www.shpoonkle.com
About The Balancing Act:
The Balancing Act TV show is produced by O2 Media, Inc. and airs on Lifetime Television daily at 7:00am (ET/PT). The Balancing Act is a show that is about women, for women and trusted by women. For information, visit TheBalancingAct.com.
About O2 Media:
Based in Pompano Beach, Fla., O2 Media is a national television production company and pioneer in the Branded Entertainment industry. Since its inception O2 Media has engaged, entertained and educated viewers with such reputable shows as The Balancing Act, thebalancingact.com and Designing Spaces, designingspaces.tv on Lifetime Television. For information on The Balancing Act or Designing Spaces, contact O2 Media Inc. at Brandutainment(at)o2mediainc(dot)com.
###