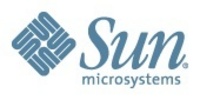 These award winners are instrumental to Sun's business, inspiring not only women but the entire Sun community
SANTA CLARA, Calif. (PRWEB) May 16, 2008
"These award winners are instrumental to Sun's business, inspiring not only women but the entire Sun community," said Shari Slate, chief diversity officer and director of global inclusion at Sun Microsystems. "Their technical and leadership excellence are clear examples of what it means to succeed individually and as part of a team."
The Women of Vision Awards, hosted by the Anita Borg Institute Board of Trustees, honored women making significant contributions to technology. One winner was selected in each category: Innovation, Leadership, and Social Impact. Nominees were submitted by high-tech companies, universities, private industry, and the public. The award reception took place May 8, 2008 at the Fairmont Hotel in San Jose.
Each year YWCA of Silicon Valley honors the top women at leading organizations that have had a substantial impact on the organization relative to its growth, profitability, and innovation. Winners have outstanding leadership qualities and are successful role models for other women transitioning into executive positions. Winners were honored on May 15, 2008 at the Fairmont Hotel in San Jose.
About Sun Microsystems, Inc.
Sun Microsystems develops the technologies that power the global marketplace. Guided by a singular vision -- "The Network is the Computer" -- Sun drives network participation through shared innovation, community development and open source leadership. Sun can be found in more than 100 countries and on the Web at http://sun.com.
Sun, Sun Microsystems, the Sun logo, Java, and The Network is the Computer are trademarks or registered trademarks of Sun Microsystems, Inc. in the United States and other countries.