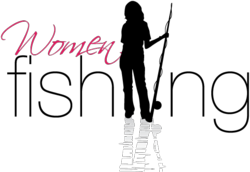 We recognized this was completely a different market and it needed to be treated as such
Etobicoke (PRWEB) November 29, 2011
Etobicoke, Ontario based Womenfishing founder Terri Mackinnon has a lot of new and exciting things happening within the company. First the addition of a new little sister site that has joined the ranks called Girlsfish (http://www.girlsfish.com) "We recognized this was completely a different market and it needed to be treated as such" stated Ms. Mackinnon. She went on to say "The younger angler needed the forum to show that they were also capable to catch fish and enjoy it, so we now welcome their input and look forward to watching the site grow." Getting young females outdoors is an important mission for their overall growth.
"It is with great pleasure that we announce the new joint venture of UMB CardPartner (cardpartner.com) and the new WomenFishing's affinity Visa® Platinum Rewards credit card." says Terri Mackinnon.
When a cardholder activates the card, WomenFishing receives $50. Then for the life of the program, WomenFishing will receive a portion of every dollar that each cardholder charges. The WomenFishing Visa® Platinum Rewards card offers qualified cardholders exceptional benefits including no annual fee, a low APR and reward points for shopping at participating merchants. WomenFishing have now been able to set up our CARRY PINK VISA that supports Breast Cancer, it's our way to make sure that we make a difference. Find out more about the WomenFishing Visa® Platinum Rewards card by visiting http://www.cardpartner.com/affinity/app/womenfishing
Throughout our sites you will also find new products that our sponsors have to offer. Womenfishing and Girlsfish also have launched our own small line of products for the female angler. If you're looking for a gift idea for that special angler in your life check out some of the cute new logos that have just hit the shelves, show her how glad you are that she loves to fish. We are now accepting new advertisers and sponsors for Womenfishing and Girlsfish.com both ranked #1 in the top search engines.
FOLLOW US ON TWITTER @girlsfish
FACEBOOK - http://www.facebook.com/#!/womenfish
LINKEDIN WITH Terri http://www.linkedin.com/in/terrimackinnon
About Womenfishing and Girlsfish.com
Womenfishing (http://www.womenfishing.com) and Girlsfish (http://www.girlsfish.com) are Canadian-based, privately owned companies that have a primary mission of educating our viewers to the outdoors. By bringing Women and Girls the most up to date information available on techniques and new products we feel that they will be ready and have the knowledge to enjoy the experience. Our company is dedicated to promoting fishing and the outdoors as a healthy lifestyle. For more information.
Editor's Note: Samples, advertising, sponsorship, images and interviews with founder
Terri MacKinnon are available upon request by calling Womenfishing, 647.348.2481 9-5 p.m.E.S.T.
###