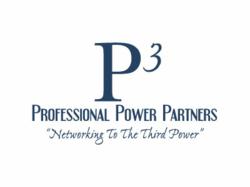 Smart women talk about finances and share wisdom.
Huntington Beach, CA (PRWEB) February 26, 2013
Professional Power Partners is a group of small business owners that gather regularly for the benefit of their businesses in support of their clients. Law Office of Christine A. Wilton, in conjunction with Anna Serrambana, Estate Planning Attorney; Barbara Betts, Realtor of the Betts Team of Keller Williams; Wendy Close, mortgage broker of CLS Financial and Kathleen Urquidez, CPA of Bezich, Urquidez & Salazar find that many women don't want to address or ask detailed questions regarding the big things in life like money, taxes, estates, wills, trusts, investments, etc.
"Many women are made to feel uncomfortable when asking questions, or seeking information from professionals," says Christine A. Wilton. "These quarterly events are designed to provide comfort and safety in numbers, in a room full of women who want to be empowered and get their questions answered too." The first event will feature the wonderful and amazing Kathleen Urquidez, CPA. She will be giving tax tips for 2013 as well as answering questions.
The event is slated for Tuesday March 19, 2013 from 5:30 p.m. to 7 p.m. and will be held at the offices of CLS Financial, located at 4450 Cerritos Avenue, Los Alamitos, California. Seating is limited and this is a women only event. For more information, or for those women in the local community who wish to attend, please r.s.v.p. to: assistantberta(at)gmail(dot)com.
About Law Offices of Christine A. Wilton
Consumer protection and bankruptcy debt relief agency lawyers of Law Offices of Christine A. Wilton represent families facing financial difficulties, burdened by debts including taxes, student loans, credit cards, medical bills, law suits, fallen behind on home mortgage payments, or facing auto loans they can no longer afford. The firm has helped clients eliminate student loan debt and helped reduce principal mortgages through the bankruptcy process. The law firm is passionate about helping clients achieve financial freedom from their debts and fights oppressive debt collectors.
For more information please call 877-631-2220 or visit their website http://www.attorneychristine.com/ for a free consultation.