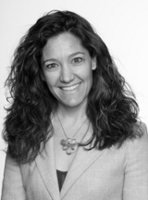 approach (changing just one thing, not intertwining) or an
San Jose, Calif. (Vocus) September 8, 2010
Coco Brown, Taos President and COO, is hosting her next Women in IT Leadership Dinner on September 14 in San Jose. The dinner series is targeted towards CIOs and other female executives in IT and offers attendees a unique networking opportunity. Women are able to share business and life experiences in an informal, natural way. Terri Griffith, Professor of Management at the Leavey School of Business at Santa Clara University, will be leading a discussion on how to intertwine technology tools, organizational practice, and human capabilities for organizational success.
"This discussion will be focused around how we are all systems designers. We need to help everyone in our organizations develop an understanding of how to intertwine tools, practice, and human capabilities for organizational success. This is a counter to either a "silver bullet" approach (changing just one thing, not intertwining) or an "if it ain't broke, don't fix it" approach," said Griffith.
The evening promises to be a lively and valuable event. For additional information, or to request an invitation, please contact Sobrina Tung.
About Taos
Taos is an IT consulting and services company that offers expertise across the strategic, management and tactical layers of IT and engineering organizations. As part of the nation's IT landscape since 1989, Taos has the experience organizations need to help them achieve and sustain operational excellence. Taos is changing the face of some of the nation's most innovative companies with their diverse solution offerings, exceptional talent and thought leadership. Taos' clients look to Taos first for advice, insight, and support, driving Taos to relentlessly focus on customer success. To find out more, visit http://www.taos.com.
###