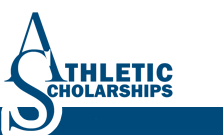 (PRWEB) July 04, 2012
AthleticScholarships.com has recently published Division II and III women's lacrosse recruiting guidelines. The analysis of this data reveals the ideal stats for women's lacrosse players that are chosen to play at the Division II and III collegiate level. However, Division II and III lacrosse recruiters and coaches stress that recruiting isn't an exact science and competition is very high for Division II and III women's lacrosse. Using the guidelines student athletes can gain a better understanding of the recruitment process and improve their odds of getting a position on a Division II or Division III women's lacrosse team.
AthleticScholarships.com used various sources to gather data for the guidelines, including hundreds of women's lacrosse recruits, college lacrosse coaches throughout the country and college rosters.
Division II and III Women's Lacrosse Recruitment Stats

High school All-Region/Conference/Sectional Honors
Varsity starter
Participation in IWLCA Sponsored Events
Club experience is strongly preferred
Summer camp participation is strongly preferred:
o Penn Elite Camp
o Players Choice Lacrosse Camp
o Elite 300 Premier Camp
Skills Assessed by College Coaches for Lacrosse Positions at All Levels
Attackman

Shot speed
Shot accuracy
Strong scoring ability
Stick handling
Ball movement
Passing ability
Midfielders

Scoring ability
Speed and agility
Shortstick and longstick handling
Strong passing ability
Defensemen/Longstick-Midfield

Take-aways
Ground balls
Size and speed
Checking ability
Passing and clearing ability
Goalie

Stick handling
Reaction time
Clearing ability
Body positioning
Shot defense
Angle Play defense
Preferred Grades for Division II and III Women's Lacrosse Recruits

3.0 GPA
ACT score of 24 or higher
SAT score of 1100+ out of a possible 1600
To get more information on lacrosse recruiting, including men's lacrosse and athletic scholarship statistics in states, divisions and schools across the country, please visit: AthleticScholarships.com
About AthleticScholarships.com
AthleticScholarships.com is a leading provider of college athletic scholarship statistics and recruitment information. The organization helps student athletes identify opportunities and make connections with recruiters across the country by gathering stats on a wide variety of men's and women's sports and delivering the information in an easily searchable format that allows users to search by sport, state, division and school.