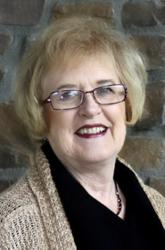 The Heart Link Network is one way I can share my expertise and support other professional women in business. - Nancy Sundquist Euken
Yakima, Washington (PRWEB) October 17, 2012
The Heart Link Network®, best women's networking, welcomes a new business networking location in Yakima, WA. The chapter leader of this location, Nancy Sundquist Euken, is a Manager with SendOutCards, an online, paper greeting card and gifting company not an e-card! The Company will print, stuff, stamp, address the envelope and mail your personalized greeting card anywhere in the world for a fraction of what you pay in a card shop. Nancy is passionate about serving her community by leading networking events for professional women. She is dedicated to aiding women in expanding their circle of influence, connecting with like-minded women, and creating meaningful relationships.
"To all women who find themselves engaged in the business world or devoted to running a home based business, Nancy wishes for them the same experiences and success she has enjoyed over the years. The Heart Link Network is one way she can share her expertise and support other professional women in business." - Nancy Sundquist Euken
The Heart Link Women's Network®, winner of the 2011 and 2012 "best women's Networking" award, is intimate and welcoming for all women in Yakima, WA. The Heart Link Network® was created to showcase small business women and their businesses for a full 3 minutes versus other networking groups who only allow their attendees to share their business for 30 seconds to one minute. The Heart Link Women's Network® was founded by author Dawn L. Billings, architect of the Primary Colors Personality Test and the patent-pending parent tool, CAPABLES Parent Tool. Dawn has dedicated her life to finding ways to benefit the lives of women and children. Dawn was selected as one of 15 Women of Achievement by the YWCA in Cobb County, GA., and one of the nation's 80 emerging women leaders by Oprah magazine and The White House Project.
"The Heart Link Women's Network is truly unique. When Dawn Billings designed this women-only networking model based on the female endocrine system, it was because she understands the importance of raising serotonin levels in women. It helps them feel more hopeful and uplifted. That is the main mission of The Heart Link Network®. As president of The Heart Link Network, Laura is passionate about helping women live their dreams of success. She believes when women succeed, their communities succeed." - Laura Wells, President of the Heart Link Network®.
The meeting fee is a nominal $25.00 and includes a light meal as well as a company-exclusive spot at the meeting. Women in Yakima, WA may go to http:// http://www.98903.theheartlinknetwork.com to learn more and to register to network with like-minded professional women in the community. To see a full list of women networking locations, discover the many perks and benefits of sponsoring a Heart Link Network chapter, or to submit an application to lead a chapter of The Heart Link Network®, visit http://www.theheartlinknetwork.com