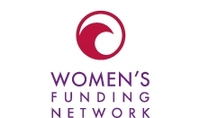 We believe this demand research shows evidence of the dark world of adolescent commercial sexual exploitation – evidence that is desperately needed
We believe this demand research shows evidence of the dark world of adolescent commercial sexual exploitation –
San Francisco, CA (Vocus) June 18, 2010
Statement by:
Chris Grumm, CEO and President
Women's Funding Network
As part of an ongoing response to critics who allege craigslist plays a role in the commercial sexual exploitation of children, CEO Jim Buckmaster in his April 29, 2010, blog post expressed his commitment to "continue to work with our partners in law enforcement and advocacy groups, and reach out to potential new ones, as we strive to do the best job we can in combating human trafficking…" He reiterated this commitment again in his May 11, 2010, blog entry.
That's why we at Women's Funding Network (WFN) were shocked to receive a June 7, 2010, cease and desist demand from craigslist attorneys in response to our release of the findings, in partnership with "A Future. Not A Past.," of a pilot study that explored the demand for adolescent girls who are commercially sexually exploited in Georgia. In the cease and desist demand, craigslist alleges that we defamed and distributed false information about the company when releasing findings from the study.
As part of our response, we requested a meeting with craigslist leadership to discuss the research findings. It is our opinion this research provides the basis for solutions. Our request for a meeting was declined.
evidence that is desperately needed as sex traffickers and 'johns' move their activities from the streets and into the veil of anonymity that the Internet provides.
In the end, this issue is about the fact that thousands of girls each day are being "sold" by traffickers to supply "demand" to men paying for sex with adolescent girls. No girl deserves this fate.
The current study, known in anti-trafficking circles as the "Georgia Demand Study," has been provided to craigslist's attorneys and will be posted to our website, http://www.womensfundingnetwork.org.
About The Georgia Demand Study
Georgia has emerged as a model state for stopping the prostitution of adolescent girls. In 2007, the Juvenile Justice Fund's campaign, "A Future. Not A Past.," engaged The Schapiro Group, an independent, third party research firm, to develop and deploy a comprehensive, scientifically defensible research strategy to literally "count" the number of girls who are prostituted each month on the streets; over the Internet; through escort services; and in major hotels.
While the research provided answers regarding the supply of adolescent girls, it did not answer a key question: "Who is creating the demand?"
In the quest for an answer, "A Future. Not A Past." commissioned further research by The Schapiro Group to learn more about the men who purchase sex with underage girls. These "customers," after all, are the ones who help make commercial sexual exploitation a viable business.
The "Demand Study" details a first-of-its-kind study to quantify, describe, and understand demand for commercial sexual exploitation in Georgia. It paints a clear picture of the adult men who exploit adolescent females by paying for sex with them. The study involved an innovative survey methodology that yielded 218 completed useable surveys over a 2-month period in fall 2009.

Almost half these men are the age 30-39, with the next largest group being men under age 30. The mean age is 33 and the median 31. The youngest survey participant was 18, and the oldest was 67.
The data clearly debunk the myth that commercial sexual exploitation is a problem relegated to the urban core. Men who respond to advertisements for sex with young females come from all over metro Atlanta, the geographic market where the advertisements in this study were targeted.
Not only are 65% of men who buy sex with young females doing so in and around suburban metro Atlanta, but 9% of men who buy sex with young females in metro Atlanta gave their location as near the airport. This finding is consistent with advocates' claims that travel and tourism play a major role in sustaining commercial sexual exploitation.
The numbers are staggering — 12,400 men each month in Georgia pay for sex with a young female, 7,200 of whom end up exploiting an adolescent female.
Craigslist is by far the most efficient medium for advertising sex with young females; ads on this site received 3 times as many responses compared to identical ads placed on other sites.
These men account for 8,700 paid sex acts with adolescent females each month, which means that each adolescent female is exploited an average of 3 times per day.
Over 700,000 men have bought sex with females in Georgia, including both "young" and "not young" females. With approximately 3 million adult men in Georgia, this study finds that 23% have purchased sex with females, and 20,700 men do so in any given month.
While many of the men who exploit these children are not seeking adolescent females per se, the study also shows that just under half are willing to pay for sex with a young female even when they know for sure she is an adolescent.
About Women's Funding Network
As a global network and a movement for social justice, Women's Funding Network accelerates women's leadership and invests in solving critical social problems -- from poverty to global security -- by bringing together the financial power, influence and voices of more than 160 women's funds. Learn more at http://www.womensfundingnetwork.org.
About "A Future. Not A Past."
"A Future. Not A Past." is a campaign to stop the prostitution of our nation's children. The campaign seeks to protect and inspire hope in girls who have survived commercial sexual exploitation; prosecute and increase penalties for pimps and johns; and disable demand. For more information, visit http://www.AFNAP.org.
About The Schapiro Group
The Schapiro Group is a data-driven strategic consulting firm based in Atlanta. The firm provides services in the areas of communications, marketing, and campaigns for a variety of clients, including corporate, government, and nonprofit clients. For more information, visit http://www.schapirogroup.com.
Media Contact:
Paul Fulton, Jr.
404-266-2600
pfulton(at)duffey(dot)com
###