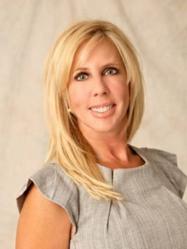 As a woman, a business owner and the mother of two children, it is so important to take charge of your finances and your money.
Carson City, Nevada (PRWEB) May 07, 2012
Nevada State Treasurer Kate Marshall has joined forces with reality TV star Vicki Gunvalson and best-selling author Liza Mundy to help women learn how to take better control of their money and family finances by attending the Nevada Women's Money Conference, sponsored by the Nevada State Treasurer's Office in cooperation with the International Association of Working Mothers.
Two events will be held: in Las Vegas on Saturday, June 2, 2012, at the Historic Fifth Street School; and in Reno on Saturday, June 9, 2012, at the Siena Hotel.
Marshall said the goal of the Nevada Women's Money Conference is in line with her office's motto, "Investing in Nevada's Future," and is part of the Board of Trustees of the College Savings Plans of Nevada goal of improving financial fitness in our schools and for Nevada residents.
"The Nevada Women's Money Conference will offer a full-day educational and networking event, which will provide women with the financial contacts, knowledge and tools to build a secure financial future," Marshall said.
"As the Chairman of the Nevada College Savings Board and as someone who believes wholeheartedly in financial fitness, I am grateful for the opportunity to share with women across our state information that can change their lives and their families' financial security."
Vicki Gunvalson, star of the Bravo television series "The Real Housewives of Orange County," will be the Las Vegas keynote speaker. An accomplished entrepreneur and financial expert, she is the author of "More Than A Housewife" and founder of Coto Insurance and Financial services.
Liza Mundy, "Washington Post" staff writer and author of "The Richer Sex — How the New Majority of Female Breadwinners is Transforming Sex, Love and Family," will be the Reno keynote speaker. Her book "Michelle — A Biography" was a "New York Times" bestseller.
Other celebrity speakers will include:

Marcia Brixey, President of Money Wi$e Women™ Educational Services and author of "The Money Therapist: A Woman's Guide to Creating A Healthy Financial Life."
Gerri Detweiler, Director of Consumer Education, Credit.com, and author of the books "Reduce Debt, Reduce Stress;" "Debt Collection Answers; and Invest in Yourself — Six Secrets to a Rich Life."
Gail Perry-Mason, radio and television financial personality and author of "Money Matters for Families and co-author of Girl, Make Your Money Grow" — featured on Oprah's Debt Diet.
Conference attendees will learn how to reduce financial stress; feel confident with money matters; fix credit; pay off debt; maximize income; save for college and retirement; develop a financial support network; and how to build a more secure financial future.
The Nevada Women's Money Conference will also offer discussion sessions with professional financial mentors, the Financial Resources Expo and networking events.
Registration is $50 per person, which includes admission to speaker and discussion sessions and the Financial Resource Expo, plus morning coffee, luncheon, and afternoon tea networking sessions. Registration is limited to 500 attendees in Las Vegas and 300 in Reno. For more information or to register online for the Nevada Women's Money Conference, go to http://nvwomensmoney.org.
Conference sponsors include Nevada State Bank, Upromise Investment, Inc., USAA, and Putnam Investments.
ABOUT THE PRESENTERS:
Nevada State Treasurer Kate Marshall
Kate Marshall was first elected State Treasurer in 2006 and re-elected to second term in 2010. With two young daughters and as someone who benefitted from a college education herself, Kate is committed to providing parents, other caregivers, and friends with greater resources for saving for a college education for their children. More info at http://www.NevadaTreasurer.gov.
Nevada College Savings Board
The Nevada College Savings Board administers four national college savings plans, which offer savings opportunities for families planning ahead for the children's future higher education needs: the SSgA Upromise 529 Plan, the Vanguard 529 College Savings Plan, the USAA 529 College Savings Plan, and the Putnam 529 for America Plan. More info at http://www.NevadaTreasurer.gov/collegesavings.htm.
The International Association of Working Mothers
The International Association of Working Mothers is a charitable, tax-exempt, 501(c)(3) organization dedicated making a significant difference in building and sustaining healthy communities by unlocking the potential of the working mothers through advocacy and education. More info at: http://www.IAmAWorkingMother.org.