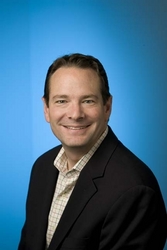 A thriving blogging community is essential for effective and meaningful word-of-mouth online
Chicago, IL (PRWEB) August 11, 2009
The Word-of-Mouth Marketing Association (WOMMA), http://www.WOMMA.org, today announced practical and simple guidelines that both marketers bloggers could follow while awaiting the FTC's revised regulations on endorsements used in advertising and marketing.
The highly anticipated FTC regulations, expected sometime this fall, are expected to notably impact programs that marketers use to target influential and talkative consumers online -- as well as the bloggers that participate in them.
WOMMA has assumed an active leadership role in advocating for FTC regulations that achieve balance in protecting consumers from misleading endorsements while assuring that bloggers and advertisers freely pursue word-of-mouth marketing activities. The organization has urged the FTC to respect and protect the rights of bloggers to express their views as the agency drafts regulations governing third-party endorsements. WOMMA believes transparency and following basic ethical practices, such as its own Code of Ethics, already provide voluntary guidance to bloggers, marketers, and advertisers on proper use of endorsements.
"In its role to protect consumers from false or misleading advertising, the FTC promotes ethical standards in the use of testimonials, but needs to update its rules to require advertisers and bloggers to disclose their relationships," said Paul Rand, president-elect of WOMMA and president and CEO of the Zocálo Group. "Ethical practices are still being defined for new media, and most practitioners already abide by shared standards, such as the WOMMA Code," he said.
During this flux time until the new FTC rules are known, WOMMA has a simple assessment method to guide marketers and bloggers.
For marketers:
1. Be clear and distinct in asking bloggers to disclose their relationships with brands and products and any compensation they receive for participating in marketing initiatives
2. Encourage and expect bloggers to express their honest and genuine opinions
3. Carefully analyze marketing programs to be sure they accurately reflect the company's business philosophy and uphold its integrity.
For bloggers:
1. Always disclose if you have been asked by a marketer to be part of a consumer outreach program
2. Be accurate and truthful in communicating your identity
3. Always provide your honest and genuine opinions.
"Word of mouth works best when it is one hundred percent credible, and WOMMA supports policies that promote honesty of opinion and relationship," said Rand. "This credibility issue cuts both ways with bloggers, endorsers and companies needing to disclose any relationship between each other. Full disclosure assures consumers that product testimonials are truthful and trustworthy, and it offers marketers and advertisers a proven way to reach consumers with credible information."
Rand added that for many consumers bloggers provide timely 'news you can use' about products and services. "A thriving blogging community is essential for effective and meaningful word-of-mouth online," he said. "If bloggers always disclose their relationships with businesses, it will preserve integrity with the online audience and certainly be in step with any FTC guidelines."
According to Rand, WOMMA's Code of Ethics requires marketers to disclose their relationships with consumers regarding word-of-mouth initiatives and requires consumers involved in a word-of-mouth campaigns to disclose the material aspects of their commercial relationship with a marketer.
"The industry is proactively drawing the line for brands and bloggers, and the WOMMA Code is a clear source of guidance to stay on the right side of the ethical line until the FTC announces its new rules," said Rand.
WOMMA, http://www.WOMMA.org, is the leading trade association in the marketing and advertising industries that focuses on word of mouth, consumer-generated and social media platforms -- or marketing techniques that include buzz, viral, community, and influencer marketing as well as brand blogging. The organization is committed to developing and maintaining appropriate ethical standards for marketers and advertisers engaging in such marketing practices, identifying meaningful measurement standards for such marketing practices, and defining "best practices" for the industry.
Founded in 2005, WOMMA currently has approximately 400 members. They include marketers and brands that use word-of-mouth marketing to reinforce their core customers and to reach out to new consumers, agencies that deliver word-of-mouth services and technologies, researchers that track the word-of-mouth experience and offline and online practitioners.
###