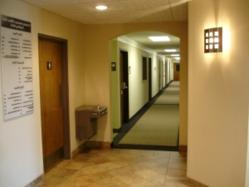 With compassion and understanding, we work with our clients to help them build on their strengths
Woodbury, MN (PRWEB) May 29, 2013
Woodbury Minnesota office space Tenant Hope Village, LLC provides multicultural and Christian counseling for individuals, couples and families in a safe and caring environment that will enable them to comfortably work through and discover solutions to their problems.
"With compassion and understanding, we work with our clients to help them build on their strengths and attain the personal growth they are committed to accomplishing," says founder Rosella Collins-Puoch.
Collins-Puoch holds over 12 years of experience in individual, couples, family and group therapy. Hope Village's move into their larger space will help accommodate more clients and in they are now offering free 30 minute individual, couples or family therapy consultation.
"If you're looking for extra support and guidance through a challenging situation or you are just ready to move in a new direction in your life, we can help you to achieve your goals," says Collins-Puoch.
For more information, contact:
Hope Village LLC
P: 651-714-9171
http://www.hopevillagemcci.com
JGM Properties currently has several hundred business tenants, including Home Village LLC. JGM provides lease office space, Minneapolis commercial real estate, and Minnesota warehouse space. JGM Properties was founded in 1980 and owns and manages the Century Office Park office building, as well as 12 suburban Minneapolis office and warehouse properties.