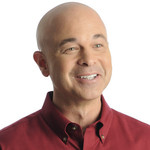 Job hunters will receive a daily dose of timely, actionable information.
Clemmons, NC (Vocus/PRWEB) March 02, 2011
The Wooden Group, a North Carolina-based career coaching firm, announces a March 7th launch of "Get Hired: 11 @ 11," the web's first daily live programming devoted to job seekers.
"The concept is to bring timely, actionable advice at no cost to those who really need it," said company president Randy Wooden. "We plan to provide a brief regularly-scheduled 11am (eastern time) program with my coaching input as well as seeking out experts across a spectrum of search-related topics."
In addition to standard topics such as interviewing, networking and resume development, Wooden plans to bring in experts to share tips and ideas about business etiquette, recruiters, clothing, social media, finance, insurance, health and other areas of potential interest to job seekers.
Viewers will be able to ask questions as well as view archived programs.
Why the name "Get Hired: 11 @ 11?" Wooden explains, "We use the Get Hired brand for our webinars and workshops. This live show's concept is to bring a short dose of daily information. Eleven minutes is long enough to convey and idea or two without forcing people to block out 30 minutes or more during their day. And 11am allows for all US time zones to easily take part."
The Wooden Group's channel will reside at http://www.justin.tv/woodengroup. An access code is required. To get your code, subscribe to their free EDGE Newsletter for the code, programming content and useful job search tools. Or contact them directly.
Programming will be free to viewers, though Wooden anticipates advertiser support as viewership grows. Contact the Wooden Group for additional information.
About the Wooden Group:
As founder and president of The Wooden Group, Randy brings over 25 years of experience in a number of human resource areas including outplacement, career coaching, executive recruiting, in-house staffing and training. Additionally, Randy has served as a college adjunct instructor, teaching classes on interviewing and the overall job hunting process.
Randy understands the corporate landscape, job-related resources and the job seeking process. He empowers clients with strategies, information, focused plans and attentive career coaching.
Randy earned a B.A. in Management and Advertising from Marietta College in Ohio. Real world experience on both sides of the interview desk has honed his expertise in navigating the unadvertised job market and helping clients reach their career objectives. His networking abilities make him an invaluable resource for his individual and corporate clients.
The Wooden Group includes other professionals with skills to complement or magnify Randy's personal resources. Clients often work directly with Randy and may engage with other associates who can contribute specialized expertise to address a client's needs.
# # #