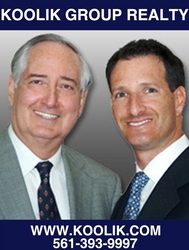 Boca Raton, FL (PRWEB) September 28, 2010
Jay Berkowitz, internet marketing guru, founder and CEO of TenGoldenRules.com, author, educator and international keynote presenter will be the featured speaker for the Boca Raton Executive Club meeting taking place on October 6th, 2010. The Boca Raton Executive Club meets the first Wednesday of each month at 12:00 noon in the Terrace Restaurant at Woodfield Country Club in Boca Raton, Florida.
Jay Berkowitz brings with him a wealth of international marketing experience and will present on the topic, "Making Social Media Make Money - 10 Ethical Strategies to Build Your Business and Personal Brand through Facebook, YouTube, Twitter, Blogs, Podcasts and beyond."
Our featured speaker will be addressing questions such as:

How can you use the internet and social media to build your personal brand?
Foursquare. Seesmic. Blogging. Podcasting. Groupon. What new strategies are important to business?
What is 'Info Product Marketing' and how can you generate $4,000,000 sales in 72 hours?
Using social media to build a large list of valuable contacts
"Social Media has exploded into our lives and media consciousness. Over 500 Million people are on Facebook, Groupon was the fastest company ever to achieve a Billion dollar evaluation in just 7 months," stated Jay Berkowitz, founder and CEO of TenGoldenRules.com. "Social Media is a practical way for a business and an individual to generate leads and sales. This presentation will explore the business applications to deliver real bottom-line profitability for you and your business."
For registration and more information, please visit the Boca Raton Executive Club. A buffet luncheon will be served during the meeting for the cost of $19.00. Valet parking is available for an additional charge. Self parking is suggested.
About the Boca Raton Executive Club:
The Boca Raton Executive Club was founded in 2001 by Elliot Koolik of Koolik Group Realty. The concept behind the Club is to network with successful professionals, business executives and entrepreneurs from Woodfield Country Club and the greater Boca Raton area. To hear more about our guest speaker and to network with local professionals in the greater Boca Raton area, please contact Jason Solodkin for more info at (954) 873-1001 or Jason(at)fdrfinancialgroup(dot)com.
About Ten Golden Rules:
Ten Golden Rules is an interactive marketing agency founded by Jay Berkowitz based in Boca Raton, Florida. This search engine marketing, social media and strategic consulting agency helps companies develop programs to generate website traffic, convert traffic into leads and sales, and improve their Internet marketing strategy. The firm shows how to find out hits on competitors websites to gain market share. The 10 Golden Rules Internet Marketing Podcast is available at http://Podcast.TenGoldenRules.com and on iTunes. For more information please visit TenGoldenRules.com.
About Jay Berkowitz:
Jay Berkowitz has been recognized as one of the top business keynote speakers at many popular national and international conferences as well as a highly respected Internet marketing consultant. Mr. Berkowitz author of "The Ten Golden Rules of Online Marketing," is also an active blogger, podcaster, and Internet strategist. He developed the University of San Francisco's Internet Marketing Masters Certificate program and is the founder of http://www.InternetMarketingClub.org. He has managed marketing departments for Fortune 500 brands: McDonald's Restaurants and Coca-Cola, and has managed online and offline programs for AT&T, Sprint, and leading health and fitness website eDiets.com. Mr. Berkowitz has received numerous awards including a SOFIE Award for Best Use of Emerging Media, a Special Bernay's Award and the Gold Medal from Women in Communications.
###