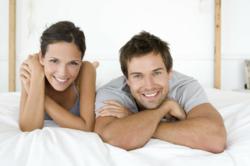 When you visit our office, your overall oral health and smile is our top priority. We believe that a brighter and healthier smile is a process that requires an aware and conscious effort from both sides, you and our practice. 818-962-1141.
Woodland Hills, CA (PRWEB) December 08, 2012
Woodland Hills Cosmetic Dentist Dr. Kanani claims that the benefits of porcelain veneers are many and it is highly recommended for people searching for a safe and successful smile makeover.
He is a genius when it comes to giving patients innovative and quality dental care services especially when it comes to smile makeovers and dental implants in Woodland Hills.
With offers ranging from general dentistry, dental implants, and cosmetics, Dr. Kanani's dental health spa in Woodland Hills is well-known to provide patients a special and complete level of care related to oral health and mouth make-overs. Cosmetic services, particularly porcelain veneers, have created a great impact at his practice. Dr. Kanani has created a good name in the dental health industry and is regarded as one of the best in the country, and this has not come to him at no cost, he has extensive knowledge when it comes to restoring smiles and keeps up with advancements in dentistry by investing long hours in different courses and educational seminars all over the country.
He claims that porcelain veneers is among his patients' most wanted services as it does not demand virtual destruction of the underlying tooth, making it safer and more suitable.
Veneer is a thin shell of porcelain that is fitted to teeth to further enhance its shape and shade. It normally covers just the front area. Veneers can be utilized to close spaces between teeth, extend small or deformed pieces, or bleach discolored or dark teeth. When teeth are fragmented or begin to wear, veneers can serve as a good protection from damage and later on refurbish their original appearance.
Here are some advantages of Porcelain Veneers:

Teeth after the procedure appear naturally beautiful.
It safe as gum tissues bears well the use of porcelain.
The materials used, porcelain veneers, are considered stain resistant.
Patients are consulted on choosing the shade of the porcelain veneer to make discolored teeth look whiter while maintaining a natural look.
Veneers offer a great and safe method to refurbishing a tooth's shade and shape veneers normally do not demand the complex shaping before the actual procedure that crowns do, and offer a better, more beautiful alternative to bonding.
Cosmetic veneers are one of the most popular forms of cosmetic dentistry, as they are natural looking and can be permanently placed within two to three visits. Dr. Kanani has helped many of his patients in creating the perfect smile and he is a well-known cosmetic dentist in Woodland Hills.
For more information on porcelain veneers, other cosmetic procedures, and a free consultation call Nancy at Around the Corner Dental Health Spa at 818-962-1141. Be sure to ask about the holiday specials and $26.99 initial exam and X-ray!
To learn more about porcelain veneers and other dental services such as sedation dentistry offered by Dr. Kanani, visit: http://woodlandhillsdentalspa.com/
Tusana Web Design & Internet Marketing