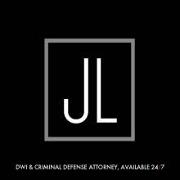 In some cases, an officer may not follow the correct procedures or may not have received adequate training required to correctly operate the equipment.
Conroe,TX (PRWEB) December 21, 2012
DWI and criminal defense attorney Joseph LaBella of Joseph LaBella & Associates says one of the basic tenants of the legal system – that a defendant has the right to face their accuser in court – still applies when that witness is a machine. Just like the testimony of a human witness can be called into question, an experienced Woodlands Tx DWI lawyer can challenge the so-called facts provided by supposedly impartial technology.
"Believe it or not, machines makes mistakes," LaBella said. "They are not perfect. Maybe the machine was not properly calibrated or checked periodically to maintain its peak efficiency.
"And don't forget the breath analyzer test is being administered by a human being – a police officer – and we all know that people, no matter how careful they are, can make mistakes," LaBella added. "In some cases, an officer may not follow the correct procedures or may not have received adequate training required to correctly operate the equipment."
In Texas, the police can arrest someone for DWI if their blood alcohol level is .08 or greater. Depending on the county, police use the "Intoxilyzer 5000" or the "Intoxilyzer 5000en" to measure blood alcohol.
But breath analyzers also can be tricked, the DWI and criminal defense attorney said – not in the sense of a motorist fooling the machine, but by a wide range of other factors. Here are just a few, as noted by Dr. David J. Hanson in his report, "Breath Analyzer Accuracy:"

Mouthwashes can lead to an inaccurate reading because they contain alcohol.
Temperature can throw off readings. This can be either the body temperature of the person being tested or the ambient temperature where the test is being administered.
The type of breath analyzer. Handheld devices are so unreliable that some states don't permit their results as inadmissible in court.
Some machines cannot differentiate alcohol from similar substances, resulting in false positive readings.
Substances in the environment can throw off readings. An alcohol-free test subject who worked with contact cement and oil-based paint registered a blood alcohol content 50 percent higher than the legal limit.
And, in what would seem to be a highly unusual case in Australia, a man registered a false positive on a car breath-testing device after eating ice cream.
A DWI conviction carries heavy penalties, including fines and lengthy jail sentences, which can have a drastic effect on a person's personal and professional lifestyle. A first offense, for example, comes with a fine up to $2,000, jail time between three days and 180 days and the loss of a driver's license for 90 days to 365 days.
An experienced and dedicated Houston criminal defense lawyer can protect a defendant's legal rights by raising questions about faulty equipment and incompetent or untrained police officers. By mounting a successful challenge, a lawyer can get the evidence from a breath test dismissed, dramatically increasing the chances for an acquittal and allowing you the freedom to return to your normal routine.
About Joseph LaBella & Associates
Joseph J. LaBella has been successfully defending DWI cases in Texas for more than 20 years. He has obtained dismissals on hundreds of cases and has tried more than 100 cases, with a 90 percent success rate. He has practiced criminal defense in Montgomery County, Texas, since 1990. LaBella also is a founding member of the National College for DUI Defense conducted at Harvard Law School
The offices of Joseph LaBella & Associates are located at 220 W. Davis. St in Conroe, Texas. For a free and confidential consultation, call 1-800-395-5951, or fill out a form online at http://www.texas-dwi-lawyers.com/contact