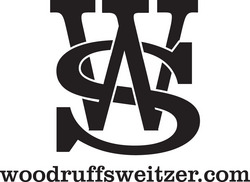 Our Kansas City client base has grown exponentially in the last few years
Kansas City, Mo. (Vocus) October 29, 2009
Woodruff Sweitzer , a local marketing and communications agency, announced they have started construction on a new office in the Crossroads District. The agency has been in Kansas City for more than five years but has previously leased space in the Crossroads District.
"Our Kansas City client base has grown exponentially in the last few years," says Terry Woodruff, president of Woodruff Sweitzer. "We recognized an increased need and desire to expand our Kansas City office into a building that reflects how we do business. We enjoy the Crossroads District and were happy we found a space to fit our needs in the area."
Woodruff Sweitzer purchased space at 331 Southwest Boulevard and construction is expected to be complete within the next month. The agency worked with El Dorado on the design of the space and Rose Construction has been contracted for the build-out.
"We reviewed our brand promise with El Dorado and challenged them to design a space that reflects who we are and how we approach our business," says Steve Sweitzer, principal, chief creative officer. "We feel our new space truly brings our brand to life."
In addition to new office space, Woodruff Sweitzer hired Chad Stoway as junior art director. Stoway is an award-winning graphic designer from the Kansas City area.
Woodruff Sweitzer was started more than 15 years ago in Columbia, Missouri and with the growth of the agency came the opportunity to better serve national and international clients by opening an office in Kansas City.
Woodruff Sweitzer works with a wide range of clients and brands in various business sectors including agriculture; animal health; pet care; sports and entertainment; financial; communications; and education.
Woodruff Sweitzer (http://www.woodruffsweitzer.com) is a next generation agency delivering unexpected ideas, nurtured in fresh air. Fueled by an entrepreneurial spirit, Woodruff Sweitzer is able to propel clients and their brands farther, faster. With offices in Columbia, Mo., Kansas City, Mo. and Calgary, Alberta, Woodruff Sweitzer has been the trusted partner of clients in the U.S. and Canada for more than 15 years.
Media Contact:
Tara Hart
816-255-1960
# # #