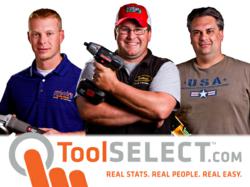 At our new facility in Anderson, South Carolina, we will continue to utilize the most advanced technology and quality control in the industry to achieve world-class consistency in accuracy and performance
Grand Rapids, MI (PRWEB) May 30, 2012
Woodworking tools, always popular with the ToolSelect.com community, are welcoming another tool to the mix: the latest Unisaw®, a reengineered and redesigned version of the Delta table saw originally introduced in the 1930s.
The latest Unisaw® is available in three left-tilting arbor saw configurations (Model 36-L336, Model 36-L352 and Model 36-L552) and uses dozens of the proprietary design features and manufacturing processes that made the Unisaw® an iconic tool over the years.
"Delta® is known for high quality, professional woodworking machinery and equipment," says Alicia Hicks, marketing manager with Delta® Power Equipment Corporation. "As the foundation of our brand, the Unisaw® reflects the tradition, experience and heritage of the Delta® brand. At our new facility in Anderson, South Carolina, we will continue to utilize the most advanced technology and quality control in the industry to achieve world-class consistency in accuracy and performance."
The new features of the reengineered, redesigned models were put in to increase accuracy, control, ease of use and productivity.
A one-piece cast-iron trunnion design puts adjustment controls prominently on the front of the saw, and a bevel gauge is centered between dual front cranks, accurate to ½ degree. The dual cranks also work to give smooth operation and the ability to lock controls during cut passes.
Material support and control in front of the blade combines with a rise-and-fall riving knife behind the blade, and through and non-through cuts can be adjusted by a tool-free mechanism. For added safety, the saw uses a two-position guarding system with tool-free adjustability.
The fully integrated dust-collection system was designed to remove dust and debris directly from the cabinet and blade at the same time.
All Unisaw® models come with a five-year limited warranty.
"People never lose interest in woodworking tools," says Stephen Glaesman, CEO with ToolSelect. "The Unisaw® from Delta has been around since the thirties, and these latest models are definitely going to generate reviews and discussion among our community of members, comparing these new models to both previous incarnations of the Unisaw® as well as other table and cabinet saws on the market."
About ToolSelect
ToolSelect is an unbiased community powered by its members that covers all aspects, types and brands of tools, but does not actually sell any tools. ToolSelect's members include everyone from experienced tradesmen to complete novices. Users trade tips, compare notes, debate their favorite tools and work together to help each other make intelligent purchasing decisions.
Like ToolSelect on Facebook (ToolSelect)
Subscribe to ToolSelect on YouTube (toolselecttv)
Follow ToolSelect on Twitter (toolselectmedia)