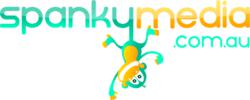 Marketers are not website builders or SEO experts, but they do need to provide this service to their clients if they are to be regarded as a full-function consultancy.
Perth, Australia (PRWEB) September 06, 2011
Business owners are increasingly recognizing the need to have an online presence. However, their marketing consultants and online business coaches rarely have the expertise to provide a quality website building service. Spanky Media has just announced a way for consultants to expand their service portfolio to include, and profit from, Wordpress websites building and management.
In creating this done-for-you service, the Spanky Media team analysed the needs of business consultants and offline marketing professionals. It became apparent that these consultants were throwing profits away by being unable to offer their current and prospective clients a website development service.
"We recognize that marketing consultants are busy," explained Kirk O'Connor, CEO of Spanky Media. "There are many elements that comprise a solid marketing plan, and growing in importance is the need to have a search engine optimized (SEO) website."
"Marketers are not website builders, Wordpress development or SEO experts, but they do need to provide this service to their clients if they are to be regarded as a full-function consultancy." said Mr O'Connor.
The Spanky Media reseller model offers consultants web marketing services at wholesale prices which the consultants, in turn, provide to their clients - at whatever prices they choose. It allows the expansion of the consultants' product offering, without the need to recruit more staff.
Measurable Results
Geoff Payne, owner of Total Manager, has been using Spanky Media's services for over 6 months.
"Spanky's range of products and varying price points allows us to accept deals that may not have had sufficient margin in the past whilst the fast and efficient Wordpress development process means we get a quality product for our clients delivered within days on most occasions," said Mr Payne.
He continued "I have also seen a major increase in my team's productivity and sales flow since using Spanky Media. I estimate that we have freed up 60% of our time thanks to Spanky and this has allowed us to spend that time on meeting new prospective clients and closing more business."
In using Spanky Media, business consultants and marketers take advantage of fixed cost production, not an 'hourly rate'. This gives them project budget control, and predictable profit margins - increasingly important in challenging economic times.
Most importantly though, the consultants remain the face of product delivery. Spanky Media works in the background to quickly deliver the best possible product range - high quality, low cost and extremely profitable for resellers.
The Spanky Media suite of services to online business and marketing consultants include:

Attractive and functional SEO website construction using the Wordpress content management system
On page and off page SEO
Social media enhancement - Facebook, YouTube and Twitter page backgrounds
Hosting and ongoing SEO services
"The launch of the Spanky Media reseller model creates unprecedented opportunities for consultants. That they are able to add whatever margin they choose to our wholesale prices gives them an unparalleled opportunity to expand their businesses and grow their profits," said Kirk.
To see how the Spanky Media reseller model will increase your profits, visit: http://www.spankymedia.com.au
About Spanky Media
Spanky Media are the kings of fast and efficient WordPress development. By utilising a WordPress framework they deliver highly reliable code for amazingly low prices and with blisteringly short leadtimes. They use premium plugins, source and develop their own premium WordPress themes, and customise them to suit their clients' requirements to ensure they deliver a unique and highly reliable solution.
Great search engine optimisation (SEO) can make the difference between a client's Wordpress websites being lost in the crowd or being found. Spanky Media we has "boxed" magic SEO juice that works (because they use it themselves), and are able to deliver it at a price that removes all the frills and BS.
Spanky Media also delivers flexible Facebook Pages plus Twitter and YouTube Channel Backgrounds, all with the same low prices, high quality and short leadtimes of their other products.
For more details visit http://www.spankymedia.com.au.
###