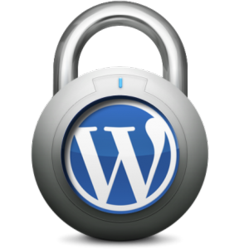 San Francisco, CA (PRWEB) November 08, 2012
Today, the leading web hosting review site BestHostingSearch.com published the WordPress hosting review in 2012 for developers, designers and bloggers based on the hosting WordPress compatibility, features, performance, reliability, customer service and affordability, reviewed by the BestHostingSearch.com editors' real WordPress hosting experience and the 1532 verified WordPress hosting customers.
There are approximately 100,000 web hosting companies over the Internet, and almost all of them meet the minimum requirement for running WordPress, but like flowers need the proper environment, WordPress sites load faster and more reliable when it's hosted with a right provider. This is the reason why there are massive complaints about the shared web hosting services for WordPress although WordPress has been proven to be the fastest, most reliable, and most secure content management system so far.
As introduced, the guideline of WordPress hosting review from BestHostingSearch.com includes the following checkpoints:
1. WordPress compatibility, including the PHP 5.2 or newer, MySQL 5, the required PHP libraries including URL Rewrite, GZIP, etc.
2. PHP "memory_limit" - the recommended configuration is more than 128MB.
3. Support to run PHP as suPHP for increased WordPress hosting security.
4. Custom Cron Job - required by WordPress for creating Google-friendly XML-based sitemap.
5. Secure Shell Access (SSH) - required by WordPress developers for scripting site maintenance.
6. 1-Click install WordPress site in control panel.
7. The knowledge and experience of WordPress technical support.
Based on the WordPress hosting review guideline, BlueHost is awarded as the best WordPress hosting provider for the rich featured, high performance, reliable, secure and budget WordPress hosting service with the rock-solid technical support.
BlueHost has been a famous WordPress hosting provider in the WordPress community since 2006. Today, it serves for over 2.5 million sites worldwide, and the 31% of sites are developed using WordPress. Particularly, BlueHost is recommended as the best WordPress hosting service at WordPress.org.
BlueHost WordPress hosting is starting at $6.95/mo regularly, but now it's offering a 44% discount for $3.95/mo for all visitors going through this BlueHost WordPress hosting promotional link. At this affordable & competitive price, BlueHost includes the following features besides 100% meets the WordPress hosting review guideline.
1. 1 free domain name & unlimited WordPress sites hosted on 1 account.
2. Guarantee for WordPress page loading times that average less than 1 second.
3. 99.9% WordPress hosting uptime guarantee.
4. cPanel & SimpleScripts, 1-Click set up WordPress site w/ 1000+ WordPress themes for free.
5. Rock-solid WordPress support, with holding times that average less than 30 seconds.
6. $100 Google AdWords credits w/ the WordPress hosting for free.
To learn more about the WordPress hosting review for BlueHost, visit http://besthostingsearch.com/web-hosting-guide/bluehost-wordpress-hosting-review
About BestHostingSearch.com
BestHostingSearch.com is a leading web hosting review site since 2006, ranking web hosts independently based on their real hosting experience and the verified customer reviews, designed to help people find the best web hosting deal, saving time and money from a bad choice.