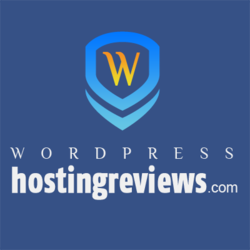 There are some essential steps that each of our guide covers to make the install process as painless as possible.
Atlanta, Ga (PRWEB) December 06, 2011
http://www.wphostingreviews.com has released their tutorials and videos for installing WordPress at HostGator. These guides cover installing WordPress using the standard web install method, QuickInstall, and Fantastico. Learn more about HostGator at their website.
Each guide documents specific steps including screenshots and videos following an actual WordPress installation. The videos are available at YouTube (http://www.youtube.com/wordpresshostings).
WordPress Hosting Reviews has found that one of the most challenging parts of starting a blog is installation. WordPress is designed and supported well but can be confusing for new users. WordPress Hosting Reviews capitalizes on some of the methods offered by HostGator to make it even easier. The HostGator WordPress install guides help to accomplish this goal.
There are three popular methods to install WordPress at HostGator: the built-in WordPress web installer, QuickInstall, and Fantastico. Both Fantastico and QuickInstall are 1-Click installers developed specifically to make installation much easier.
The built-in web installer is the standard and more involved method for Installing WordPress at HostGator. Their guide provides all the steps needed for downloading WordPress, configuring the database and going through the standard web install. WordPress Hosting Reviews also created a video install guide. This video walks you through a WordPress install from start to finish, complete with detailed instructions and additional information.
QuickInstall is HostGator's own 1-click installer that helps install and manage software through cPanel. It has become one of the best ways to install WordPress for new users because of it's simplicity. WordPress Hosting Reviews harnesses this efficiency in their guides and provides the reader with thoughful instruction on how to install WordPress using QuickInstall.
Fantastico is a 1-Click installer. This tool allows you to install WordPress with minimal effort and knowledge. All the user needs is a HostGator account, DNS configured, and some basic info about the blog they wish to create. The HostGator Fantastico WordPress install guide presents in step-by step instructions, with screenshots and an install video.
Steven Johnson, an Editor at WordPress Hosting Reviews said, "After many WordPress installs, we have learned what knowledge is always needed for installing it. There are some essential steps that each of our guide covers to make the install process as painless as possible."
About WordPress Hosting Reviews -- WordPress Hosting Reviews, established in 2008, is owned and managed by Intown Web Design of Atlanta, GA. The site was created as a place for WordPress users to post reviews and learn about the best WordPress hosting companies. They are not related in any way with the Official WordPress Project or HostGator. It is a website that brings hosting, server information, and help to the WordPress community.
About Intown Web Design (http://www.intownwebdesign.com) -- Intown Web Design, located in Atlanta, Ga, is a web design and development firm with a focus on creating functional websites for business. Clients range from start-ups to corporations traded on the NYSE. Founded in 2007, with a specialty in open source technologies including PHP, WordPress and WordPress. They have continued to expand their expertise into improving site performance, usability and search engine rankings.
###