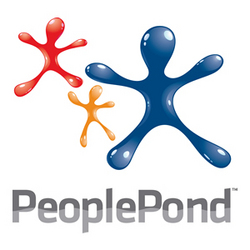 Bloggers are always setting up new online identities on social media sites
Ferndale, WA (PRWEB) March 11, 2009
PeoplePond, a unique, new Internet service providing search engine optimized (SEO) profiles and online identity verification services for individuals, announced today that a PeoplePond WordPress plugin is now available.
The new PeoplePond WordPress Plugin delivers the full 'About Me' biography, image and links to the individual's social media Web sites from their PeoplePond account and uses this information to build an always up-to-date 'About' page. Once installed, the plugin will always reflect the latest information from the assigned PeoplePond profile. This allows users to keep several Web sites current while only making the change once on their PeoplePond profile.
"Bloggers are always setting up new online identities on social media sites," points out David McInnis, the innovative mind behind PeoplePond. "By using this plugin, any change to the PeoplePond profile is automatically and immediately reflected in the 'About' pages across all their WordPress sites."
The PeoplePond WordPress Plugin can be downloaded for free from http://wordpress.org/extend/plugins/peoplepond/. Additional plugins providing support for other popular online publishing platforms will be released in the near future.
PeoplePond's 'About Me' biographies are also accessible through third party social media and content platforms through the open ADAM API. ADAM-enabled Web sites free their users from tedious account setup and management chores. The ADAM API is currently open and free for anyone to develop with.
Besides providing SEO boosts and identity verification, PeoplePond combines the portable address book functionality of WeaveMet.com with the social media content tracking of DandyID.com, creating the first online service to harmonize these distinct capabilities within a single platform.
PeoplePond, which will launch at South by Southwest 2009 (SXSW), is currently in controlled beta. A multi-use invitation code can be found on the plugin download page. This code enables a limited number of people to open accounts at PeoplePond during the controlled beta period.
About Cranberry, LLC
Cranberry, LLC has generated a network of Web sites created by a team of pioneering developers led by Internet visionary David McInnis. McInnis is best known for founding the first direct-to-consumer news service, PRWeb, which changed the way the world uses press releases. WeaveMet and DandyID are also part of the Cranberry network of Web sites. For more information about Cranberry, LLC and the Cranberry network of Web sites visit http://www.cranberry.com.
PRWeb is a registered trademark of Vocus.
###