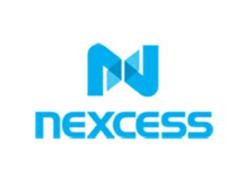 That's where the ideas are born that will carry the WordPress community to the next level... -Chris Wells
Ann Arbor, MI (PRWEB) September 27, 2012
Nexcess, a leading provider of shared and dedicated WordPress hosting, has announced that they will be an enterprise-level sponsor of this year's WordCamp event in Detroit, Michigan for a second consecutive year.
WordCamp Detroit 2012 is an event dedicated to gathering together the leaders and thinkers in the WordPress community for learning, networking, and perhaps finding those moments of inspiration that occur when passionate and informed people get together. WordCamp Detroit 2012 will be a simultaneous two-track event, divided between users and developers. For the developers there will be presentations from David Veldt on optimizing a WordPress site for search, and from Hubert Sawyers III on doing lead generation the Big Lebowski way. WordPress users can look forward to presentations on automatic WordPress deployment with Hubot and WordPress Multisite.
"As a company, Nexcess is aware that the defining moments in an industry occur when people come together and talk," commented Chris Wells, President and CEO of Nexcess, "That's where the ideas are born that will carry the WordPress community to the next level, and that's why we're so pleased to be sponsoring WordCamp Detroit 2012."
Nexcess is a Michigan-based provider of WordPress and Magento hosting with a reputation for providing industry-leading customer service. They offer a range of highly-optimized WordPress hosting options, ranging from entry-level WordPress shared hosting plans to managed server clusters for enterprise applications. Since Nexcess owns and operates their own data centers (in Dearborn, Michigan, and in Southfield, Michigan), they're able to indulge their obsession with squeezing every last drop of performance from their infrastructure, to provide the best possible hosting experience for their clients.
WordCamp Detroit 2012 will take place at the M@dison Building in Detroit between 6am and 5pm on October 6th. Tickets are available for $20. For more information on the event, visit http://2012.detroit.wordcamp.org/
###
About Nexcess
Nexcess is an Ann Arbor, Michigan-based managed hosting company founded in 2000, with wholly-owned data centers located in Dearborn, Michigan and Southfield, Michigan. Nexcess offers a variety of hosting services ranging from entry-level packages to custom clustered/complex hosting configurations, with an emphasis on mission-critical hosting for high-profile eCommerce web sites. For more information, visit http://www.nexcess.net.