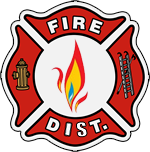 In addition to providing a wealth of content and resources related to the FFPD, the new website bolsters an entire Community Resources section for local residents to find current relevant information related to emergency services and disaster preparation
Castro Valley, CA (PRWEB) July 24, 2017
FFPD's board of directors and general manager are enhancing FFPD community outreach, communications, engagement, collaboration, and partnerships; their new website facilitates these goals as well as to fulfill many requirements established by the California Special Districts Association for a District Transparency Certificate of Excellence. Most importantly for their district, FFPD's new WordPress website is visually appealing, and provides an easy to navigate, and mobile responsive user experience to the community that they serve.
In addition to providing a wealth of content and resources related to the FFPD, the new mobile friendly website bolsters an entire "Community Resources" section for local residents to find current relevant information related to emergency services and disaster preparation. Fairview and Five Canyons residents can view an event calendar that clearly lists all present and past Board of Director meetings complete with agendas and minutes for ease of reference. A "Contact" page is also provided for questions and feedback.
In the interest of district safety and transparency, the FFPD's new website does an outstanding job of upholding their long-standing commitment in partnership with Hayward Fire Department to provide both public safety information as well as operational, financial, and procedural information about the district. Lastly, website visitors can easily sign up to receive a CodeRED notification by downloading a free mobile app directly from FFPD's website.
About Fairview Fire Protection District
Fairview Fire Protection District provides Fire and Paramedic services to the Fairview community in the Hayward Hills, and the Five Canyons Community.
Visit their new mobile-friendly WordPress website to learn more, http://www.fairviewfiredistrict.org/
About KO Websites
KO Websites is a Bay Area based web design company. KO Websites' sister brand SEOPRO also offers social media marketing, PPC advertising, search engine optimization (SEO) services and generally a full-spectrum of online marketing solutions to clients in the Bay Area and beyond. With a website by KO Websites and SEOPRO search engine optimization, your website doesn't just work well and look good, it will also be found by your potential customers. For more information, call 510-276-9902 or visit http://www.seopro.pro or http://www.KOwebsites.com