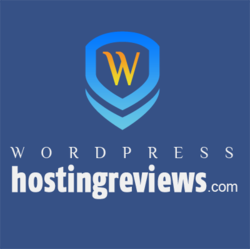 Site5 was founded in 1999 by two individuals aiming to provide quality web hosting at a reasonable price
Atlanta, GA (PRWEB) October 11, 2011
WordPress Hosting Reviews, http://wordpresshostingreviews.com was established in 2008 with the goal of helping those looking for a WordPress hosting solution. The site provides a place for posting customer reviews along with expert how-to guides and news. Earlier this week, WordPress Hosting Reviews interviewed COO, Tom Seppers, of Site5 about the benefits of using Site5 with WordPress.
The Interview with Site5 about WordPress Hosting (http://goo.gl/2WQsK) covers several topics including Site5 server configuration, 1-click installers, hosting plans, and company employee profiles.
In regards to installing WordPress at Site5, Site5 said that they currently offer a very simple install process using fantastico. In the near future they have plans to use Softaculous, which is another third party software installer.
When asked about upgrading plans, Tom explains, "Upgrading from a shared hosting plan to a cloud hosting plan or VPS is very simple! Once the order is placed for the cloud plan or VPS and activated, all the customer has to do is submit a migration request form from within Backstage, our custom-built account manager. Our migrations team handles the rest!"
Site5 Company Information: When asked about the history of Site5 Tom said, "Site5 was founded in 1999 by two individuals aiming to provide quality web hosting at a reasonable price while enhancing the customer experience with amazing custom software and features." Responding to WordPress Hosting Reviews' question about staff and tech support Tom said, "Each of our 63 staff members works from the comfort of their homes in locations all around the world." Then he went on to say that having staff located all over the world means that they are never in "graveyard shifts" so that they are "fully alert and focused".
For more information about Site5 check out the Site5 Expert and Customer Reviews or the Site5 Coupons page.
About WordPress Hosting Reviews -- WordPress Hosting Reviews, established in 2008, is owned and managed by Intown Web Design of Atlanta, GA. The site was created as a place for WordPress users to post reviews and learn about the best WordPress hosting companies. It is a website that helps to the WordPress Hosting community. For more information: http://twitter.com/wphostingreview
About Intown Web Design (http://www.intownwebdesign.com) -- Intown Web Design, located in Atlanta, Ga, is a web design and development firm with a focus on creating functional websites for business. Clients range from startups to corporations traded on the NYSE. Founded in 2007, with a specialty in open source technologies including PHP, Joomla and WordPress. They have continued to expand their expertise into improving site performance, usability and search engine rankings.
###