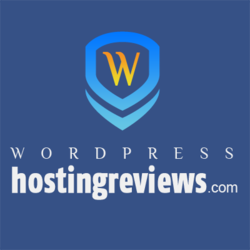 We're faster than any competitor...We scale under traffic (increases)...We're the only company which has a security guarantee...We have the largest number of WordPress experts on staff...
Atlanta, GA (PRWEB) December 15, 2011
WordPress Hosting Reviews (http://wphostingreviews.com) interviewed Jason Cohen of WPEngine about how WPEngine has carved out a new hosting niche by creating a WordPress specific hosting company.
During the interview Cohen talks about several aspects of WPEngine and WordPress including company facts, service offerings, what makes them great, and their future plans.
Jason Cohen covered the history of WPEngine. They started in 2010 "...to transform what it means to be a WordPress host". According to his blog he started WPEngine because he had a need for a service that offered WordPress specific hosting. He wanted to focus on 3 main problems, security, speed and scalability. Because there is a genuine need for this type of hosting in the WordPress community WPEngine has been doing very well.
When talking about the services offered by WPEngine Jason said there were four things that make WPEngine great, "We're faster than any competitor...We can scale for increased traffic...We're the only company which has a security guarantee...We have the largest number of WordPress experts on staff...".
WPEngine has a unique WordPress infrastructure. Jason Cohen dicusses it by saying, "We only use dedicated, kick-ass hardware, none of that slow virtualized stuff, with things like SSD drives and top-of-the-line XEON processors". Also, he says they are able to serve 10,000 page requests per second.
When it comes to future technology WPEngine Jason Cohen said that they have many tools in the works. One that is in beta right now allows WPEngine customers to manage multiple blogs through their software. Even if they are hosted on other servers.
Visit WPEngine to learn more about exaclty what their services include. Read the full WPEngine Review.
About WordPress Hosting Reviews -- WordPress Hosting Reviews, established in 2008, is owned and managed by Intown Web Design of Atlanta, GA. The site was created as a place for WordPress users to post reviews and learn about the best WordPress hosting companies. It is a website that helps to the WordPress Hosting community. For more information: http://twitter.com/wphostingreview
About Intown Web Design (http://www.intownwebdesign.com) -- Intown Web Design, located in Atlanta, Ga, is a web design and development firm with a focus on creating functional websites for business. Clients range from startups to corporations traded on the NYSE. Founded in 2007, with a specialty in open source technologies including PHP, WordPress and WordPress. They have continued to expand their expertise into improving site performance, usability and search engine rankings.
###