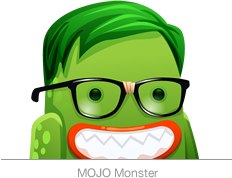 "Previously, we sold WordPress Plugins on Mojo-Themes. Now we can focus selling scripts and code exclusively on Mojo-Code.com." Brady Nord
Salt Lake City, Utah (PRWEB) October 23, 2012
Mojo-Code.com, a premium script and code marketplace, announces the launch of its website. With the release of their new site, Mojo-Code.com is offering buyers $5 in marketplace credits when they create an account. They are also offering $50-$300 in incentives for each item uploaded to the marketplace by sellers. Both are limited time promotions surrounding the launch of the site.
Mojo-Code.com is part of the Mojoness Network of websites that include Mojo-Themes.com, WPRoots.com and MageRoots.com.
Brady Nord, co-founder of Mojoness, said "We've wanted to launch Mojo-Code.com since we started Mojo-Themes.com back in 2010. Previously, we sold these items on our theme and template marketplace. Now we can focus selling scripts and code exclusively on Mojo-Code.com. These two sites compliment each other incredibly well."
J.R. Farr, co-founder of Mojoness, said "We are excited to launch the site with popular categories of scripts, plugins, extensions and code. Both sites work seamlessly with each other. For existing sellers and buyers on Mojo-Themes.com, their account automatically syncs up with Mojo-Code.com so there aren't two separate accounts."
Initially Mojo-Code.com is starting with the following categories of products:
1. WordPress Plugins
2. PHP Scripts
3. Magento Extension
4. CSS
5. Jacascript
6. HTML5
New scripts and code are added daily and users can find items based on type of code, category, price, what's popular, and more. All code and scripts come with free and unlimited support, updates and instant downloads.
About MOJO-Code.com
Founded in 2012, MOJO Code is sister site to MOJO-Themes.com - a premium script and code marketplace in Salt Lake City, UT that allows developers of WordPress plugins, Magento extensions to sell their items to website owners who want affordable, easy to use features and functionality added to their websites. Both Mojo-Code.com and Mojo-Themes.com are a part of the Mojoness network of websites.
For more information, please visit MOJO-code.com.