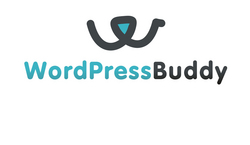 With WordPress Buddy bloggers and small businesses can get up and running online at a professional level for a very low cost, we hope that our new website will enable the ease of this move.
Toronto, Ontario (PRWEB) June 30, 2010
WordPress Buddy, the popular website development company that's helping small businesses and bloggers get online at a professional level across North America has revamped their own website to better showcase their WordPress services and the Premium WordPress Themes that they offer.
The new website, is an easy to navigate portal for their customers who would like to search the available WordPress Themes and discover the cost savings and benefits of using the WordPress Buddy service. Customers of WordPress Buddy will have a website developed for them, based on their choice of a Premium WordPress Theme. WP Buddy currently offers nine popular blog templates, with 100 possible variations, and that can be customized in a nearly endless number of layout combinations.
After choosing their WP Theme, the customer decides on either the "Standard Service Pack" which includes the cost of their Premium WordPress Theme, and also includes, the complete installation and set up, including installing popular and premium plugins, setting up email accounts and minor site customization is also included. The price for the Standard Service Pack is an incredible low price of $125, for a self-hosted site – a sales package that would usually cost several hundred dollars, if not more.
For those customers that want a complete turn-key solution, WordPress Buddy also offers a Hosted option, where hosting will be supplied through WordPress Buddy with the "Standard Service Pack with Hosting". With this option, WordPress Buddy clients also get their website hosting included for a package price of only $249. In addition to all of the service benefits of the Standard Service Pack, customers also get their website hosting, which includes 5 G of disk space, 40 G of Bandwidth, 15 email accounts, 3 sub-domains, and 2 ftp accounts. At only $11 per month WordPress Buddy hosting is a great value that exceeds many of their competitors hosting packages.
"WordPress Buddy is the best way for people to get started with Internet Marketing and with WordPress." Says WordPress Buddy spokesperson Jason Eke, "Most people getting started with blogging, don't want to spend a lot of time or money setting up a website. A lot of people start off using WordPress at the free WordPress.com, which is great, but eventually those WordPress Users graduate from the free service and decide to upgrade their blog so that they can make use of all of the available functions in the WordPress community, like Plugins, for example. The majority of these people are not highly tech savvy, and we've found that the most new WordPress.org Users spend a lot of time trying to get their website set up. With WordPress Buddy bloggers and small businesses can get up and running online at a professional level for a very low cost, we hope that our new website will enable the ease of this move."
To view the new WordPress Buddy website and explore the WP Themes and services that are offered there, visit http://www.wp-buddy.com
About WordPress Buddy
WordPress Buddy is a North American Website Development Company that specializes in WordPress Theme services. The team at WordPress Buddy is a group of highly experienced professionals best known for their approach, prompt delivery and customer service. For more information about WordPress Buddy, visit http://www.wp-buddy.com
Contact:
WordPress Buddy
http://www.wp-buddy.com
# # #