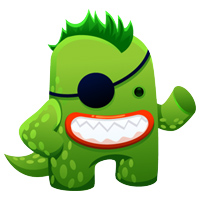 "Because we screen every premium theme before it's loaded, we don't experience many bugs and issues. That coupled with our 24/7 theme support and customer service has helped us gain a lot of momentum and build such a large community." - Brady Nord
Salt Lake City, UT (PRWEB) August 29, 2012
MOJO-Themes.com, a premium web theme and template marketplace located in Salt Lake City, announces it has reached 40,000 users on its marketplace. The growth of the site template marketplace can be attributed to the increasing value derived from being able to find site templates that are elegantly designed and easy to use for popular platforms like WordPress, Joomla, and Magento.
"In just over two years of operations, we've reached 40,000 worldwide users. Hitting this milestone happened faster than we ever predicted and are excited for the accomplishment. Mojo Themes is growing exponentially because our marketplace not only offers unique themes from outstanding designers and developers, but also offers dual support and free lifetime upgrades" says JR Farr, co-founder of MOJO Themes.
"Because we screen every theme before it's loaded, we don't experience many bugs and issues. That coupled with our 24/7 theme support and customer service as a back up has helped us gain a lot of momentum and build such a large community", says Brady Nord, co-founder of MOJO Themes.
MOJO Themes offers website templates and themes for most of the major platforms. MOJO has items starting at $5 and allows visitors to browse their categories to find the best theme or template for them. Items are priced on complexity, features and use of the file. MOJO offers some the most popular themes including responsive WordPress themes and ecommerce WordPress themes.
New themes and templates are added weekly and users are able to find themes based on theme style, cost, number of sales, and upload date. All themes come with 24/7 support and customer service.
MOJO Themes has become known as one of the leading marketplaces for WordPress themes with over 40,000 users and 650 items available for download. Mojo has been featured in dozens of articles on sites such as: Mashable, Smashing Mag, The Next Web, WP Candy and more.
About MOJO Themes
Founded in 2010, MOJO Themes is a premium website theme and template marketplace in Salt Lake City, UT that allows designers and developers of WordPress, Magento, Tumblr, Joomla, Email, PSD and HTML themes to sell their items to website owners who want affordable, clean and easy to use themes and templates.
For more information, please visit MOJO-themes.com.