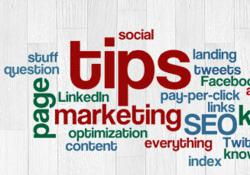 WordPress SEO tips continues to be a strong focus in our teaching and trainings.
Las Vegas, NV (PRWEB) June 18, 2013
The new SEO Tips Blog, an imprint of the JM Internet Group, has two new informational posts on WordPress SEO tips. WordPress, of course, is the leading blog platform and the JM Internet Group's new blog focuses on providing tips and insights for busy small business marketers.
"WordPress SEO tips continues to be a strong focus in our teaching and trainings," explained Jason McDonald, director of the JM Internet Group. "It is not surprising, therefore, that many of our student questions surround tips to optimize WordPress for SEO purposes."
To learn more, go to: http://jm-seotips.org/tag/wordpress-seo/
WordPress Optimization Tips and Questions
During the company's paid and no cost training on SEO, students submit questions using the Gotowebinar software or the JM Internet Group website. Currently, students have asked questions on WordPress such as the following:

What is Autoblogging Software and Is It Good for WordPress?
WordPress.org vs. WordPress.com: What are the Differences?
Top Tips for WordPress SEO, Got Any?
Each SEO tip follows the same format. First, the student question appears such as "Is it important to have different Title tags on each page." Second, Jason McDonald (Director of the JM Internet Group) answers the question in a few paragraphs. In addition, where advisable, he poins the student to other more in-depth Internet resources on the topic.
The questions are uploaded to the SEO tips website and thereby become a free online repository of knowledge for the small business marketing community.
About the JM Internet Group
The JM Internet Group provides SEO, Social Media Marketing, and Google AdWords training and courses for busy marketers and businesspeople. Online search engine optimization training helps explain keywords, page tags, link building strategies and other techniques needed to climb to the top of search engine rankings for Google, Yahoo, and Bing. The teaching methodology is hands on, with live examples and discussions, taught from the convenience of each student's computer.
Email. jm.internetgroup(at)gmail(dot)com
Tel. +1-510-713-2150