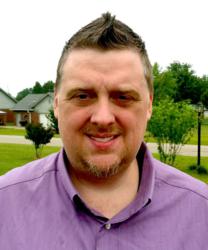 Wordpress just makes the process of quickly creating a powerful website into something simple. Content producers can typically create a complete site and start populating it with content, often in less than one day
Tulsa, OK (PRWEB) November 25, 2012
According to WPMU, 72.4 million websites are powered by Wordpress as of the end of 2011. Internet Marketer Tony Darrick Baker, recognized the power of wordpress in 2008 and has since developed a variety of sites using the Wordpress self-hosted software and a variety of freely available and premium plugins.
"Wordpress just makes the process of quickly creating a powerful website into something simple. Content producers can typically create a complete site and start populating it with content, often in less than one day," said Baker.
The Free Wordpress Video Tutorials include detailed instructions on how to:

Understand and use the wordpress dashboard.
Create New Pages and New Posts
Use the Visual Editor and Upload Images
Organize, Schedule and Manage Content
And much more.
Baker regularly provides marketing tips and inspirational thoughts through his blog and his Twitter profile. The marketing tips focus on search engine optimization, publicity, online visibility, and a variety of free and paid Wordpress resources.
For more information, please visit: http://tonydbaker.com
About Tony Darrick Baker
Over the last 20 years, Tony Darrick Baker has served thousands of individuals, in all walks of life, throughout the United States and Canada, as an advisor, counselor, mentor, speaker, publisher, coach, and entrepreneur. Baker is dedicated to helping small businesses, entrepreneurs and independent marketing representatives build and expand their businesses through marketing.
Tony Darrick Baker is an accomplished speaker and has spoken at Internet Marketing Conferences throughout the United States. Baker has interviewed marketing experts around the world, including: Mark Victor Hansen, Brendon Burchard, Alex Mandossian, Lorri Morgan Ferro, James Roche, Lynn Rose, Van Crouch, Dan Roam, Derek Gehl, Jim Stovall, David Meerman Scott, and a variety of other top authors, speakers and thought leaders.