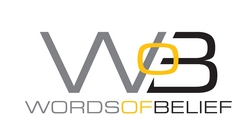 Words of Belief's core mission is to provide top quality DIY publishing, distribution, and marketing services and allow Christian authors to easily produce books that minister to the readers
Bloomington, IN (PRWEB) September 8, 2008
Author Solutions (ASI), the world leader in the fastest-growing segment of publishing, announced Thursday the launch of Words of Belief - an online Christian DIY publishing tool. Utilizing ASI's easy-to-use Wordclay platform, Words of Belief provides Christian writers a vehicle for expressing their spiritual messages in their own words.
"Words of Belief's core mission is to provide top quality DIY publishing, distribution, and marketing services and allow Christian authors to easily produce books that minister to the readers," said Dave McCauley, Words of Belief president. "We encourage Christians of all perspectives to publish works that spread God's message of love."
Words of Belief's self-publishing tool helps authors format their manuscripts and design their covers, ensuring that the individual's expression of faith is preserved. Authors are empowered to approve each aspect of their work as it proceeds through the publishing process.
"Christians who publish through Words of Belief will have their works available for order through our online bookstore, and they will receive free Channel Book Distribution to make them available for sales at more than 25,000 retailers worldwide, including Amazon.com and Borders.com," McCauley added.
For more information on Words of Belief, Author Solutions' online Christian DIY publishing tool, please visit wordsofbelief.com. Online publishers, communities, Christian organizations, and churches interested in learning about a Words of Belief publishing partnership can contact Dave McCauley, Words of Belief president, at 877-655-1722.
About the Words of Belief online DIY publishing tool
Words of Belief is committed to publish books that minister to readers, whether believers or non-believers, and positively impact readers as only God's presence can. Everyone is welcome to publish Christian insights, testimonials, and fictional works that align them with the Christian Path. Words of Belief refuses to publish any literature that is disrespectful of the Christian tradition or other religious beliefs. Publish today, and help others experience the grace that is God. For more information log onto wordsofbelief.com or call 877-655-1722.
###