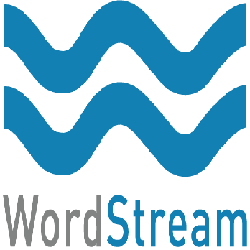 Boston.com recently named WordStream Inc. as one of 16 "up and coming" private businesses in the Boston area.
Boston, MA (PRWEB) July 27, 2012
Boston.com recently named WordStream Inc., a provider of search engine marketing software and services for small and medium-sized businesses, as one of 16 "up and coming" private businesses in the Boston area. Based on an analysis by Cook Associates of new hires at Boston-based Internet and digital media companies in Q2 of 2012, WordStream was included on a short list of local businesses that are "growing very aggressively."
Cook Associates Managing Director John Barrett notes that one of the two major generators of Internet and digital media jobs in Boston is venture capital funding. WordStream recently secured an additional $6 million in third-round funding from its investors. The company has raised a total of $16 million in financing to date.
WordStream continues to hire aggressively to support its rapid growth and expanding client list. Open positions at WordStream include:

Senior Software Engineers – The senior software engineer should have top-notch coding skills and three to five years of experience writing code professionally, preferably Software as a Service (SaaS). WordStream seeks a quick thinker who is passionate about the web and new technologies.
Paid Search Strategists – WordStream is looking for ambitious search marketing experts to manage client accounts as well as supporting new customer acquisition.
Inside Sales Representatives – The company is also searching for top-performing account executives to join its highly successful sales team at its headquarters in Boston's Back Bay.
WordStream offers competitive salaries, comprehensive benefits, and the unique opportunity to work in a fast-paced startup environment on award-winning software products.
Along with WordStream, other "up and coming" private companies on Boston.com's list include Bluefin Labs, Cartera Commerce, CustomMade, DataXu, Hopper, Jana, Nanigans, NetProspex, nSphere, Percipio Media, Rue La La, Scvngr, SimpleTuition, TipTap, and Visible Measures.
About WordStream, Inc.
WordStream is a Boston-based start-up that provides search marketing software and services to small and mid-sized businesses that need better results from their search marketing campaigns. WordStream's easy-to-use software facilitates more effective paid search campaigns by providing a customized workflow, the 20-Minute PPC Work Week, to help advertisers increase relevance and Quality Scores in Google, Bing, and Yahoo advertising platforms. Follow our proven best practices and get expert-level results in a fraction of the time. Whether you're new to search marketing or are experienced at PPC management, WordStream's keyword tools and PPC management software can provide hey you grow your business and drive better results.
Contact
WordStream Press Contact:
Laura Taylor, 617-849-6124
VP of Acquisition
ltaylor(at)wordstream(dot)com