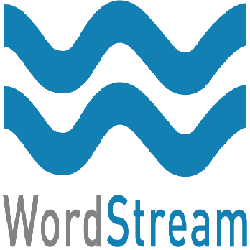 PPC becomes more complex every day making it ever-tougher for small and medium businesses, who don't have the time, resources or expertise, to get the most out of their search marketing investment - Ralph Folz, WordStream CEO
Boston, MA (PRWEB) October 31, 2012
WordStream Inc. (http://www.wordstream.com) a provider of cloud based software to help small and medium-sized businesses (SMBs) successfully leverage paid search, today announced record company, client, revenue and employee growth in 2012 year-to-date. WordStream's momentum has been fueled by strong adoption of its 20 minute PPC (pay–per-click) work week designed to help SMBs overcome the complexities of using PPC marketing to cost-effectively drive customer acquisition.
Highlights from 2012 to date include:

More than 125 percent growth in recurring revenue
Doubled client count
3X higher revenue than the same period in 2011
More than 60 percent increase in full-time staff
To meet the needs of its rapidly growing employee base, WordStream is expanding its office space, currently on the 16th floor of 177 Huntington Ave. in Boston, Mass., to include the 13th floor. The company expects to hire 20-25 additional employees in the next few quarters, to bolster customer success, sales and engineering teams.
"PPC becomes more complex every day making it ever-tougher for small and medium businesses, who don't have the time, resources or expertise, to get the most out of their search marketing investment," said Ralph Folz, WordStream's CEO. "It's clear that WordStream's approach is meeting that pain point head on, helping SMBs spend less time on and be more effective at search marketing so they can get on with their many other competing priorities."
To help marketers get a fuller picture of Google's advertising machine, WordStream recently published a comprehensive analysis entitled "24 Hours in the Google Economy." Its research was based on more than one billion dollars in annualized spending on Google in the last year analyzed by WordStream's AdWords Performance Grader, a free AdWords account audit tool helps marketers evaluate how their AdWords campaigns are performing and how to make improvements
WordStream is venture-backed by Sigma Partners and Egan-Managed Capital.
About WordStream
WordStream Inc. is an industry thought leader in the field of search engine marketing. Loved for our free AdWords Performance Grader which can deliver the equivalent of 40 hours of analysis in 60 seconds or less, we continue to create blockbuster tools for small and mid-sized businesses. Our 20-Minute PPC Work Week, an easy-to-use AdWords management software, has helped our customers get expert-level increases in relevance and Quality Scores for their online advertisements. Whether you're new to search marketing or a sophisticated PPC manager taking advantage of AdWords remarketing, WordStream's keyword tools and PPC management software can help grow your business and drive better results.
Media Contact:
Lisa Mokaba
InkHouse on behalf of WordStream
Tel: 781-966-4100
Email: WordStream (at) inkhouse (dot) com