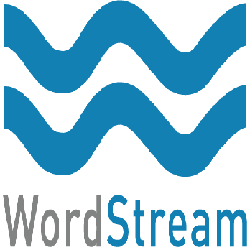 With this release, marketers can confidently manage campaigns in both AdWords and adCenter, all in the same easy-to-use software application.
Boston, MA (PRWEB) July 24, 2012
WordStream Inc., a leading provider of search engine marketing software and services for small and medium-sized businesses, has announced a new release of PPC Advisor, its PPC management software, now with support for Microsoft adCenter. Users of PPC Advisor can now seamlessly manage their pay-per-click marketing campaigns across the Web (Google AdWords, Bing and Yahoo! Search) in one powerful, easy-to-use PPC management platform.
The new release of PPC Advisor offers a number of benefits to search engine marketers, including:

One-Stop Shopping: Users can now manage all their PPC campaigns in a single, simplified interface.
Easier adCenter Management: PPC Advisor offers a streamlined, intuitive way to manage adCenter campaigns.
Cross-Platform Analytics: Clients can now easily compare their performance across multiple search engines.
In addition, PPC Advisor clients can now leverage the groundbreaking 20-Minute PPC Work Week to simplify and improve their workflow for Bing campaign management. The 20-Minute PPC Work Week is an innovative system of alerts that helps marketers optimize their PPC campaigns in minimal time. Now, the same tools that have enabled clients to improve their AdWords campaigns, save money, and increase relevance in just 20 minutes per week also work in adCenter.
"Microsoft is excited about the opportunity to work with WordStream to help provide small and midsize businesses with intuitive and effective software that allows them to take advantage of the growing audience for Bing and Yahoo! Search," said Dave Waldrop, global director of SMB Partners at Microsoft Advertising and Online Group, Microsoft Corp.
"Many marketers and small businesses would like to increase their exposure by advertising on Bing and Yahoo! Search, but haven't been able to find the time to manage campaigns across multiple platforms," said Larry Kim, WordStream Founder and Chief Technology Officer. "With this release, marketers can confidently manage campaigns in both AdWords and adCenter, all in the same easy-to-use software application."
To sign up for a free trial of PPC Advisor, visit http://www.wordstream.com/ppc-free-trial
About WordStream, Inc.
WordStream Inc. provides search marketing software and PPC services that help marketers get better results from their PPC and SEO efforts. WordStream's easy-to-use software facilitates more effective paid search campaigns by providing a customized workflow, the 20-Minute PPC Work Week, to help advertisers increase relevance and Quality Scores in Yahoo, Bing and Google Search , follow proven best practices, and get expert-level results in a fraction of the time. Whether you're new to search marketing or are experienced at PPC management, WordStream's keyword tools and PPC management software can help grow your business and drive better results. For more information, please visit us at http://www.wordstream.com
Contact
WordStream Press Contact:
Laura Taylor, 617-849-6124
VP of Acquisition
ltaylor(at)wordstream(dot)com